24 Feb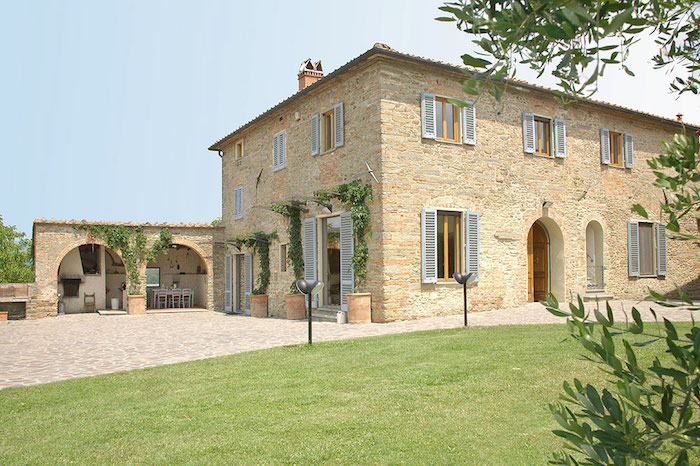 Enjoy idyllic rural simplicity in the heart of the Tuscan countryside by staying at the fabulous Villa Giotto. This impressive country farmhouse has seven bedrooms and six bathrooms and sleeps 13 guests in the beautiful Mugella Valley, described as one of the loveliest valleys in the whole of Tuscany.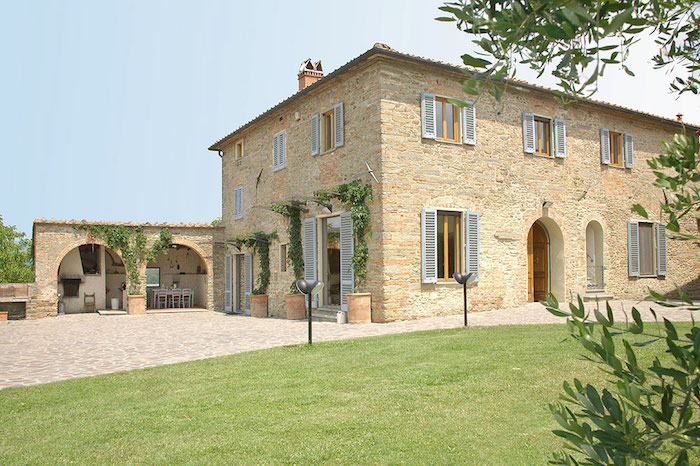 This traditional stone farmhouse is incredibly spacious with bedrooms boasting ample space dispersed across the upper floors. Each bedroom sports breath-taking views of the emerald valley that surrounds it.
In fact with doors leading to the garden and terraces from the large living/dining room, the whole of the property is geared towards optimising the stunning scenery that envelopes Villa Giotto.
The property was named after the celebrated Renaissance painter Giotto, so as you can imagine has a lot to live up to. And being recently renovated to an impressive standard by an architect from Florence, we have to admit Villa Giotto definitely lives up to expectations.
Despite its traditional Tuscan charm, this characterful farmhouse is well-equipped with all the mod-cons for a truly comfortable stay, including Wi-Fi and air conditioning. There is even a billiards table for those who fancy experiencing something a little bit different.
This beautiful country home is enclosed by well-maintained terraced lawns. Guests are encouraged to take in the fabulous scenery that surrounded Villa Giotto, as an elegant outdoor summer kitchen with its own wood oven, barbecue and an attached dining terrace, means al fresco dining is there for the taking.
A private swimming pool is open from May to mid-October, inviting guests to bathe and relax whilst looking out across panoramic views of idyllic Tuscan countryside.
The culturally and artistically world-renowned city of Florence is just 35 kilometres from Villa Giotto, which is quite simply a must see for anyone interested in Italian art, history and culture. There are also plenty of treasures closer to home.  The atmospheric town of Vicchio, where you can have your pick of quality restaurants and bars is just four kilometres from the house,
If you require any further information about Villa Giotto, to view photos of the house and for availability and bookings visit the Villa Giotto webpage.