19 Mar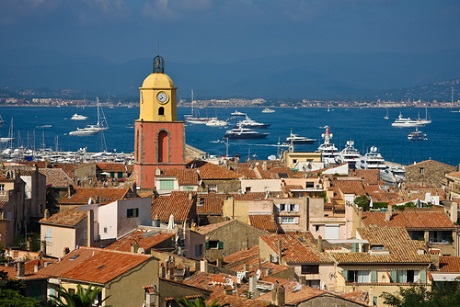 A calendar of colour, vibrancy and passion – St Tropez's 2011 festival line-up.
St Tropez may be world-renowned for being a seaside lined with yachts, trendy terrace cafes and society's glamorous elite, but its religious festivities remain less well-documented than the town's penchant for reeling in the well-heeled and famous.
At the end of May, the first of a string of religious festivals is held in St Tropez, heralding the start of the summer. The Fete de la Bravade kicks starts the religious festival calendar in the town.
The whole of the resort becomes even more animated and colourful than usual, with music, dancing, military displays and huge parades passing through the elegant streets, never failing to astonish St Tropez' rather glamorous crowd of onlookers. This annual event dates back to the 15th century and is in honour of St Tropez's patron saint.
Sharply after the conclusion of the Fete de Bravade, the Fete des Espagnols begins on June 5th each year. The Fete de Espagnols is in celebration of St Tropez's successful defence against the Spanish when they invaded the town in the 1500s. Again streets are lined with costumes, colour and jubilant activities, whilst the air is filled with music and the delicious aromas of some exquisite St Tropez cuisine.
As this exclusive French Riviera town embarks on a summer designed for making every individual tourist's experience as impeccable as possible, it is in the late summer and in to the autumn when the festivals return. To mark the beginning of the grape harvest, the Fetes des Vendanges takes place at various vineyards in the area, creating huge interest from many enthusiastic French wine lovers.
The popular Fetes des Vendanges is quickly followed by the even better attended sailing regatta at the beginning of October, which lures many exclusive yachts, their owners and like-mined enthusiasts to the area, to witness this fashionable event.