17 Jan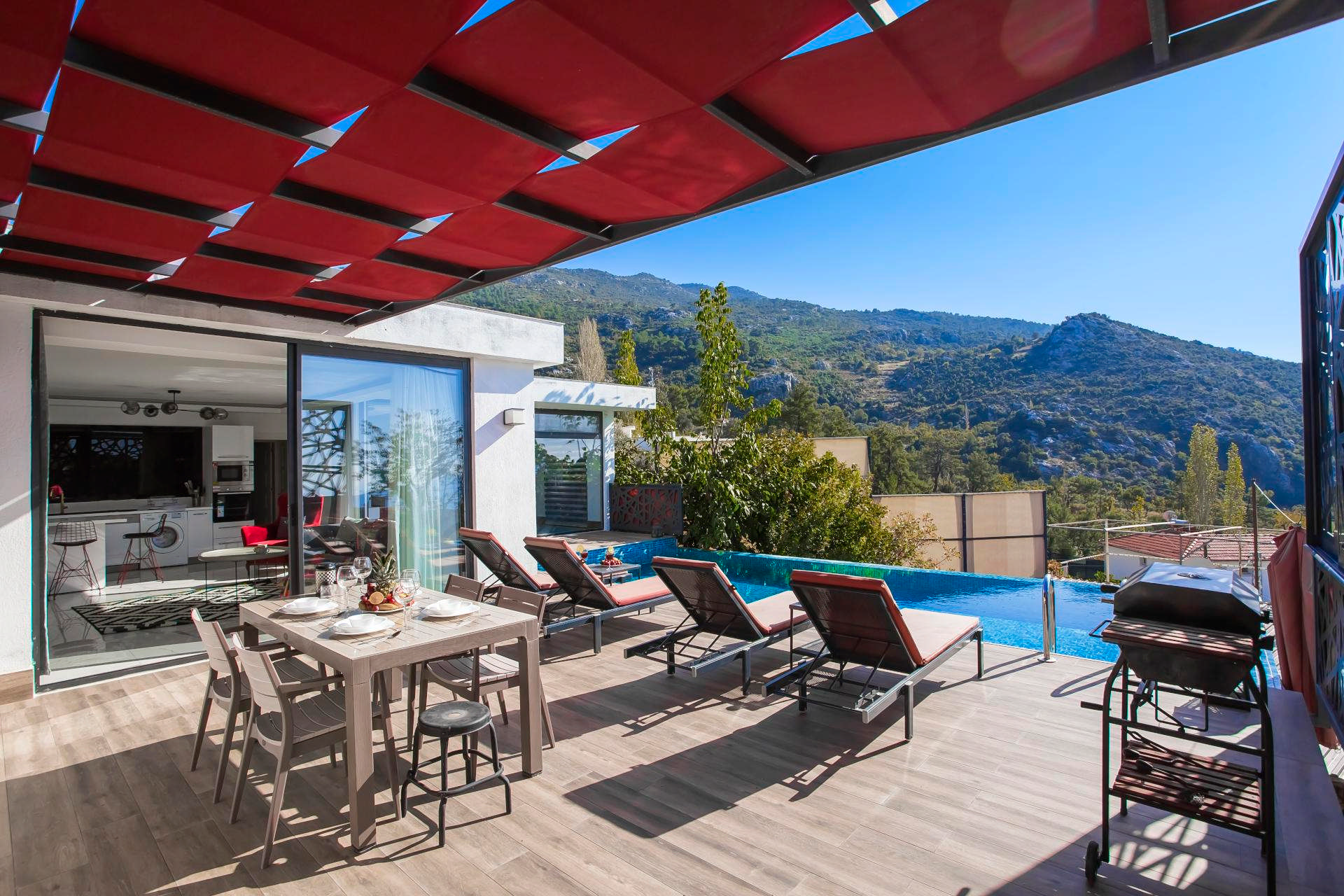 Vintage Travel has added a fabulous villa to our Turkish programme. 'Loft' is located a two-bedroom, two-bathroom villa with an indoor pool that's located in the village of Islamar, approximately 15 minutes from the chic coastal town of Kalkan.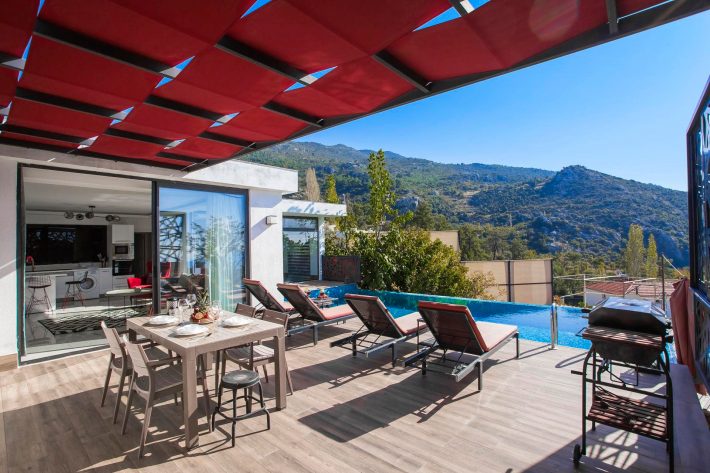 The pretty village of Islamlar is nestled within the valley towards the Taurus Mountains. The traditional mountain village is a well-known trout producer and restaurants selling fresh trout and other fish are scattered along the hillsides, interwoven with pretty mountain streams. Given its elevated position, Islamlar can be a few degrees cooler than the coast, which is especially welcoming during the heat of the summer.
Loft is constructed on one raised level, which is accessed via steps. This cosy retreat is perfect for couples and families of four or less looking to stay in accommodation of an exceptionally high standard amid the beautiful scenery this part of Turkey is home to.
This stylish villa radiates taste and sophistication in every room. A focal point of Loft will undoubtedly be the villa's indoor pool, which forms part of the master suite.
A sun terrace with covered dining area, sun loungers and barbecue provide the perfect spot to wine, dine and relax. An outdoor swimming pool with an infinity edge overlooks the picturesque vista that Loft looks down on.
If you're interested in staying at this chic, stylish and perfectly-positioned villa for four on Turkey's ultra-desirable Turquoise Coast, you can view photos, check availability and book to stay at Loft on the villa's webpage here.