22 Dec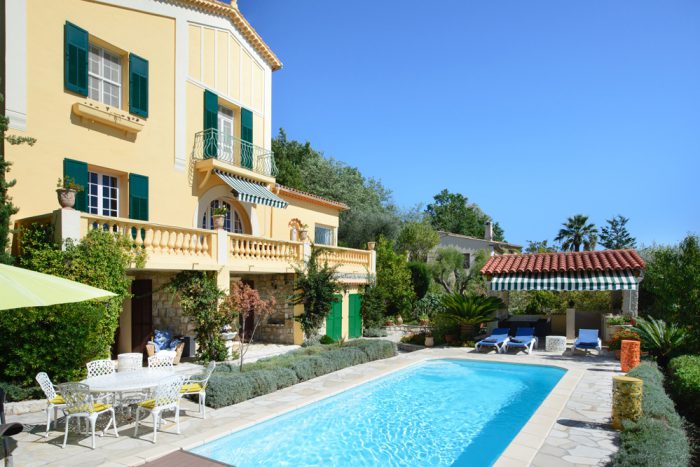 Villa des Artistes is a glorious three-bedroom, three-bathroom villa situated in a residential area on the outskirts of Vence on the beautiful Cote d'Azur in southern France.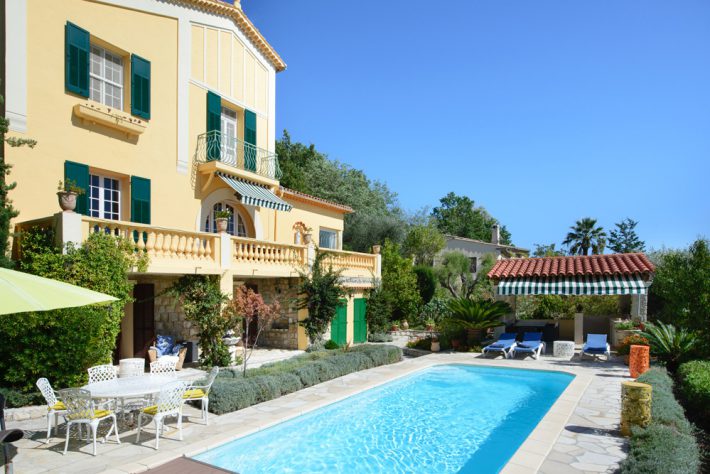 This impressive 1930s villa is set over three floors and can sleep a total of six guests. The main accommodation is on the first and second floors. This imposing villa exudes elegance and grandeur, which prioritises even the smallest details, such as featuring handcrafted tiles on a stunning mosaic floor in the kitchen.
Villa des Artistes boasts incredible views of the surrounding countryside comprising of undulating and fertile hillsides that roll gently towards the sea.
The exquisite living/dining room on the first-floor benefits from French doors that not only let in swathes of natural daylight but also lead to a balcony where guests can soak up the fabulous rural views. The double bedroom on the second floor also features a set of French doors which lead out to a balcony with the same impressive views.
Villa des Artistes is geared towards spending time outside and making the most of the villa's enviable spot and the equally as enviable climate the Cote d'Azur is blessed with. There are also terraced gardens comprised of pathways that wind past colourful flowerbeds of exotic plant life and vegetable patches.
A private swimming pool that's conveniently heated means guests can enjoy bathing in the inviting water, even in those out of season months when the temperature can be a tad on the chilly side, at least for a swim anyway!
Adjacent to the pool is a summer kitchen, meaning guests can prepare lunch and wine and dine on the shaded dining area without having to step foot inside the main house.
The attractive town of Vence is just 1.4km from Villa des Artistes, where you can spend a leisurely day marvelling at the town's impressive 13th century fortifications. Vence's Old Town is entered through the original gateways in the ramparts, where you'll pass into a quaint network of cobbled streets and squares with laid back bars and cafes on many a corner!
For guests who yearn to spend a lazy day on the beach, the popular beach at Cagnes-sur-Mer is just 12km from the villa.
To find out more, view photos and book to stay at the grand Villa des Artistes, visit the accommodation's webpage here.