21 Feb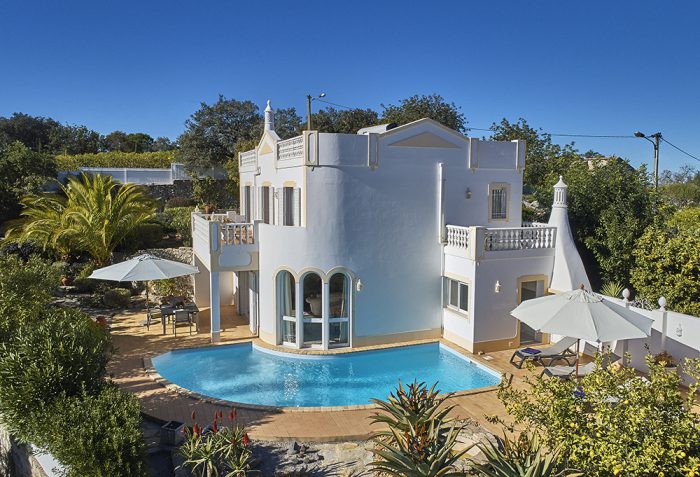 Vintage Travel is privileged to have discovered Belo Horizonte and added it to our 2018 portfolio of villas in the Algarve. With three bedrooms and two bathrooms, this hugely-impressive villa can sleep up to six guests.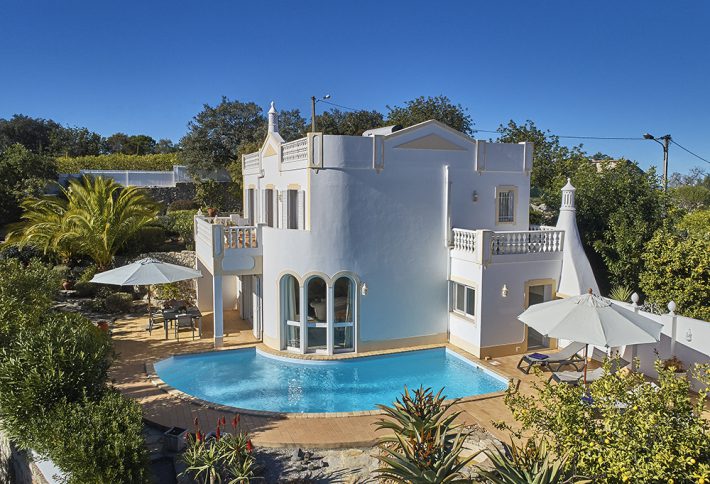 This grand Algarve property wasn't given its title 'Beautiful Horizon' without reason. The villa boasts an imposing view of lofty cypress trees in the foreground, backed by rolling hillsides covered in olive and citrus trees and across to the cobalt water of the Atlantic Ocean.
Internally, Belo Horizonte oozes a stylish grandeur many of the finest buildings in the Algarve afford. From rose marble flooring to floor-to-ceiling windows that let swathes of light filter into the open-plan dining/living room, no detail is left untouched in this impressive villa.
A recently-refurbished kitchen has everything even the most meticulous of chefs will require to conjure up some delightful meals for the family. And with access to the barbecue area from the kitchen, meals can be conveniently enjoyed outside in Belo Horizonte exquisite grounds.
Guests staying in the three first floor bedrooms can have the privilege of walking out onto the upper terrace, where they will be met with a truly spectacular rural vista.
A beautifully-maintained walled and landscaped garden surrounds the villa, inviting guests to leisurely meander down the paths made from local stone, lined with tropical cacti, well-established palm trees and herbaceous borders. Belo Horizonte's garden is an ideal spot to enjoy some peaceful contemplation in the tranquil sunshine. If the sun gets too hot, guests can cool down in the villa's distinctive J-shaped pool, stylishly wrapped around the house.
For those who manage to drag themselves from this fabulous villa, they won't have far to go to find a number of high-quality restaurants, serving authentic Portuguese cuisine. Just six kilometres from Belo Horizonte lies the rural town of São Bras de Alportel, known for being at the hub of the region' cork industry.
Slightly further afield, some 11 kilometres from the villa, is the larger market town of Loulé. For guests yearning for a day on the beach, the Algarve's renowned golden sands are a short 22-kilometre drive to the beautiful beach at Quinta do Lago.
If we've managed to entice you to take another look at the fabulous Belo Horizonte, you can view photos, find out more information and book to stay at this impressive villa here.