15 Aug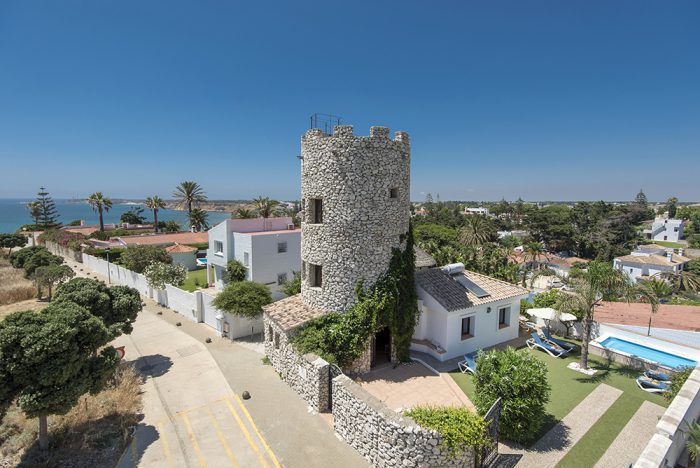 If you're looking for somewhere exceptional to stay, that overlooks the water in the beautiful seaside town of Fuente del Gallo in Andalucía, then look no further than La Torre de Fuente del Gallo. This four-bedroom, two-bathroom villa can sleep up to six guests.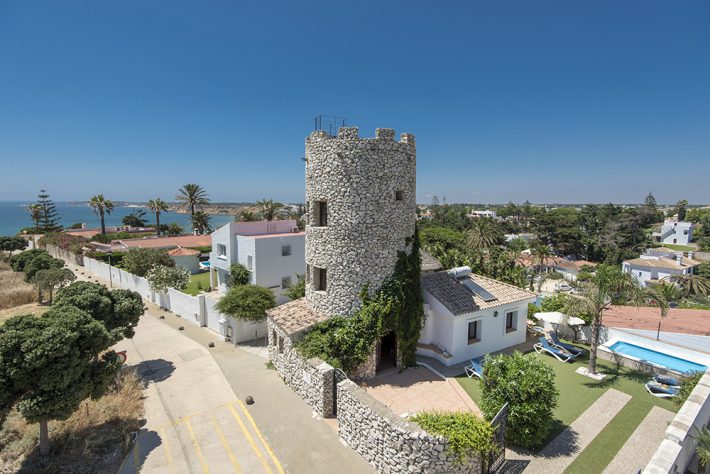 La Torre de Fuente del Gallo is brimming with character and personality, with circular stone walls wrapping around this turret-shaped property. The vast sandy beach of Fuente del Gallo is just 220m from the villa, which justifiably capitalises on its proximity to the sea and captivating seascape views.
A generous number of windows on the first and second floors line the south-facing arcs of the tower, which offer wonderful views of the maritime splendour that's just a stone's throw from La Torre de Fuente del Gallo.
A sweeping staircase, inscribed with quaint tiles, winds round the exposed stone walls of the tower, leading guests from one floor to the next. The property's well-equipped and quirky kitchen can be found on the ground floor, where, again, guests can enjoy watching life on Fuente del Gallo's elegant coastline unfold through the window. Three bedrooms are also located on the ground floor, which look out towards the villa's garden.
La Torre de Fuente del Gallo's grounds are enclosed to bring additional privacy for guests staying at the property, where they can enjoy relaxing on the terraces, strolling around the lawn or taking a dip in the private plunge pool. Al fresco wining and dining is there to be enjoyed at this fantastic accommodation, on the barbecue terrace that lies to one side of the tower.
As delightful as La Torre de Fuente del Gallo is, so is the town it sits in. As well as reaching the golden sands of Fuente del Gallo's beach within minutes down a series of pathways and steps, eating out in quality restaurants, shopping at the local mini-market and enjoying soaking up traditional Andalusian culture, are all on La Torre de Fuente del Gallo's doorstep.
To view photos, check availability and book to stay at this incredibly unique property, visit La Torre de Fuente del Gallo's webpage.