02 Mar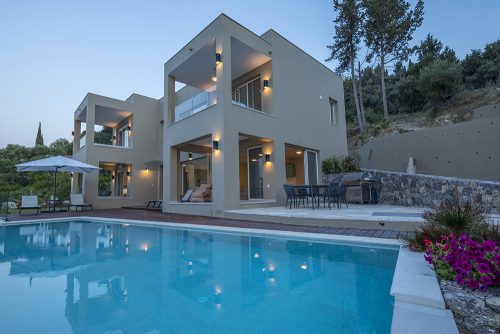 If you're lucky enough to be visiting the scenic island of Corfu and are looking for top-quality self-catering accommodation that makes the most of the island's unique beauty, you may be interested in a stunning contemporary villa known as Verde Azur.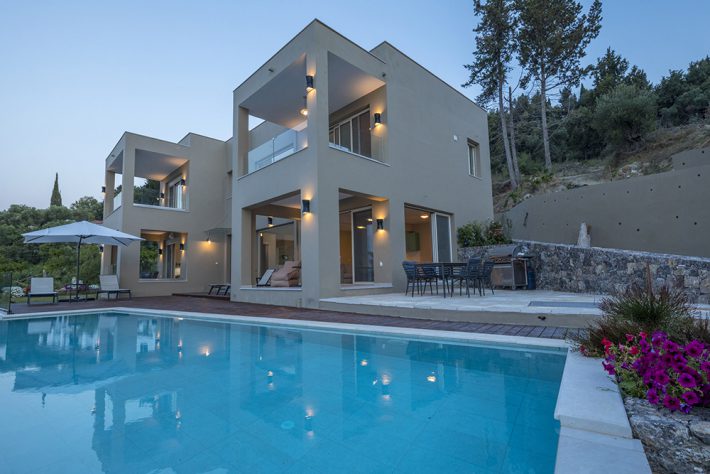 This four-bedroom, three-bathroom villa boasts an incredible position that looks out towards the Ionian channel border and is just a short distance from golden shores lapped by translucent water. A total of eight guests can spread out and relax in this spacious, modern villa, which is just a 50-metre stroll to the beach and 100 metres from several high-quality tavernas.
This newly-built villa oozes style and sophistication at every turn. The open-plan living/dining room is the perfect place to sit and gaze through the large windows to the azure water just a stone's throw from Verde Azur.
In fact, windows and balconies are dominant features of Verde Azur, built, justifiably, to capitalise on the incredible panoramic views that stretch across the sea.
This inspiring sweeping seascape can also be relished over from the villa's private infinity pool and adjacent terraces. Or if you'd rather take a morning dip in natural seawater, a small, quaint shingle beach lies directly opposite the villa.
As well as dining with the locals in the nearby family-run tavernas, which are renowned for their great-tasting and incredibly fresh seafood, guests can become acquainted with authentic Corfu life by meandering round the sleepy fishing village of Boukari.
The larger town of Messonghi is just a 12-minute drive from Verde Azur, where you can enjoy a livelier scene, or some water sport action on the long sandy beach.
For more information and to view photos of this fabulous modern villa which boasts one of the most wonderful positions and views on Corfu, visit Verde Azur's webpage here.