04 May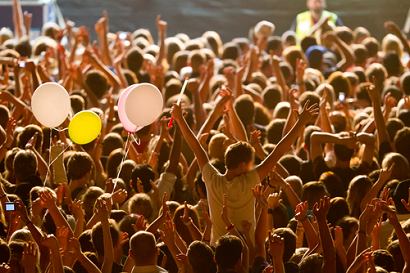 If you are visiting the island of Rhodes this summer, you should be pleased to know that there is plenty happening festival wise. A truly mixed bag of festivals, it is safe to say that there will be something to cater for everyone of this popular Greek island throughout the summer.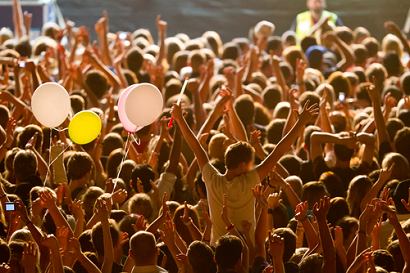 Rhodes Rock 2013
Highlights to look out for include, "Rhodes rock" where live bands will pay tribute to some of the greatest rock acts that ever existed, including the mighty Pink Floyd, the dynamic Led Zeppelin and the Jimi Hendrix experience. Legendary artists from the present and past will have their tunes blasted out across St. Paul's bay in the historic town of Lindos. The "Rhodes Rock" festival 2013 is taking place from June 6 until June 15.
Medieval Rose Festival 2013
Holidaymakers on Rhodes may have the chance to learn a little of the history of Rhodes as the annual Medieval Rose Festival takes place throughout May and June. Historic reproductions will be held, covering a period from 1306 to 1522. All the fairs and shows at this medieval extravaganza make for one giant, colourful and unforgettable spectacle.
Festival to commemorate St. Paul and St. Peter
On June 29 a festival near Lindos takes place, which commemorates the martyrdoms of St. Paul and St. Peter. Paul is credited with the authorship of more than half of the New Testament, and he was the leading missionary and teacher of Christianity in the time of the religion's infancy. St. Paul visited Rhodes when travelling on his third great mission. It is believed that after two years of house arrest in Rome that St. Paul was beheaded under Emperor Nero's regime. St Peter suffered an even more terrifying ordeal as he is said to have been crucified upside down.
Flower Festival 2013
May 29, 2013 sees the beautiful Flower Festival transform the old town of Rhodes into a world of scent and colour. The Rhodes Flower Parade has wonderful flower displays and is an extreme eye-catching and buoyant event.
With a festival line-up this colourful, cheerful and diverse, it certainly seems that the historic island of Rhodes is the place to head during early summer 2013.
Perhaps you might be interested in viewing Vintage Travel's collection of luxury villas with pools in Rhodes?