23 Mar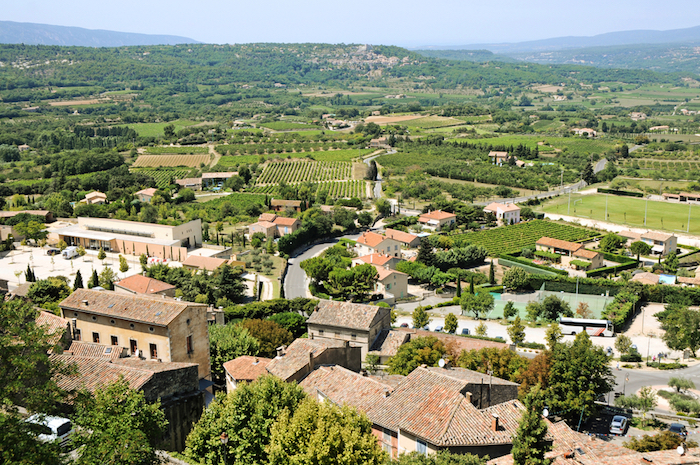 La Truffiere is a five-bedroom villa located just outside of the village of St. Didier on the border of the gorgeous Luberon Valley in Provence, France.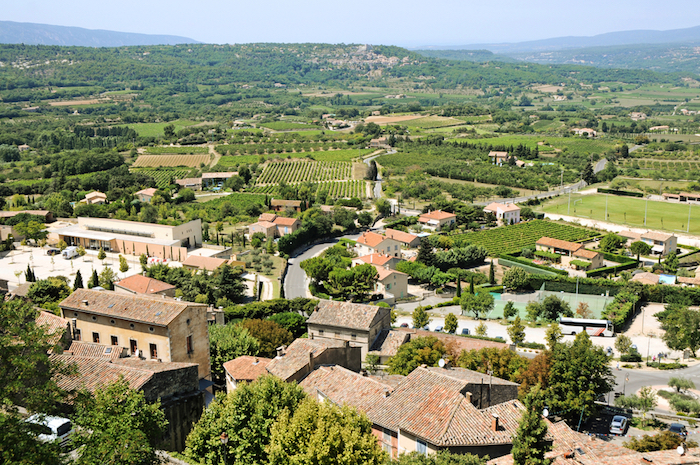 The name La Truffiere bears its name from the fact it sits on the site of an old truffle farm. Boasting a quiet location amongst a pretty rural setting, this grand country villa is perfect for those wanting peace and tranquillity.
La Truffiere's décor is typical of Provence, combining cool tiled flooring with light tones and simplistic furnishings.
French doors let swathes of sunshine filter into the open-plan dining/living room area and lead onto the outdoor terrace.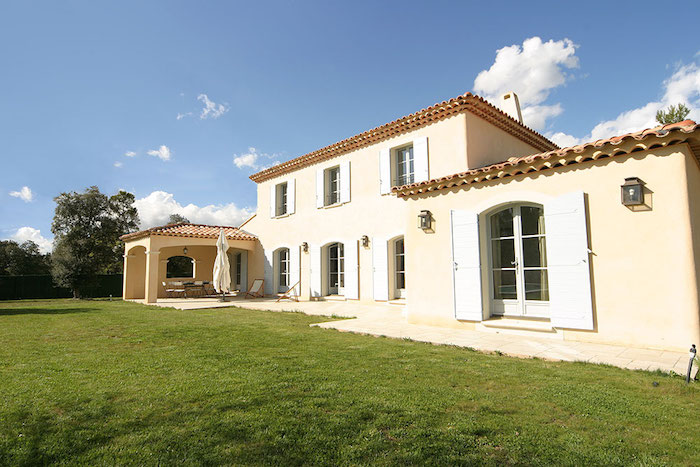 A spacious and simply-decorated kitchen means there is plenty of room for the cook of the party to conjure up some great dishes. Guests then have the choice of eating either on the large dining room table or on the outdoor shaded terrace, which looks out across the lawn, poolside and beyond.
La Truffiere's bedrooms are spacious, simple, bright and appealing, providing plenty of room for guests to spread out and feel at home.
A private swimming pool takes centre stage in the middle of a beautifully maintained lawn. La Truffiere's impressive and extensive grounds are enclosed by a surrounding wall, giving a greater sense of privacy.
At La Truffiere a world of natural beauty and quaint little villages surround you and are there to be explored and enjoyed. L'Isle-sur-la-Sorgue, which is 15 kilometres from the villa, is one such tantalising traditional French village, brimming with canal-side cafes, traditional markets, antique shops and characterful bars.
Guests feeling adventurous could visit the famous Mont Ventoux, which at an altitude of 1912 metres, is known as the 'Giant of Provence'. This domineering mountain is classified as a UNESCO Biosphere reserve. Passing through fields of lavender, orchids and vineyards, reaching Mont Ventoux's peak is a memorable feat.
La Truffiere is also just 30 minutes from the famous town of Gordes, which has been given the official title of one of 'The Most Beautiful Villages in France. It is hardly surprising that the suggestion has been made that if Luberon was a country, "Gordes would be its capital."
For availability and to book to stay at the fabulous Le Truffiere visit the webpage at: https://www.vintagetravel.co.uk/villa_details.cfm?p_id=2341