06 Apr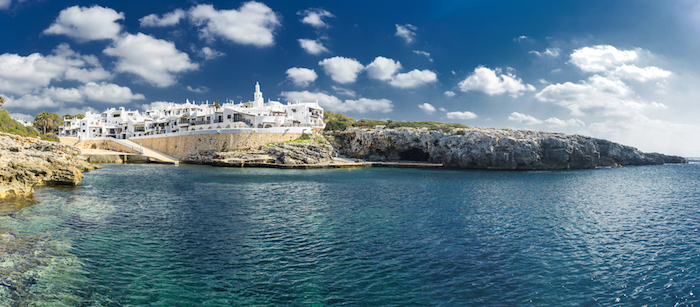 It could be argued that Menorca is the most authentic of the Balearic Islands and is also the most unspoilt and least visited. It is a different world, full of coves and clear turquoise water. There are over 700 square kilometres of beach to choose from on the island and 216 kilometres of coastline. Who can complain at 300 days of sun per year, and on any one day an average of 12 hours of sunshine, in the summertime?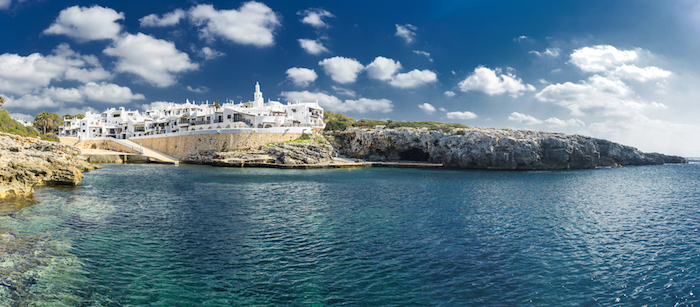 Binibeca is a three kilometre stretch on the south coast of Menorca from Cala Torret in the east to Binibequer Vell in the west. It is an area of mostly privately owned villas and apartments, with only a couple of actual hotels. This means that the standards are usually high for rental properties, and that the area is tidy and well maintained.
Although there are several beaches and coves along this part of the coast, the one at Cala de Binibeca is definitely amongst the best. It has lovely calm shallow water to swim in, and its gorgeous white sand, makes it popular with families.
Binibequer Vell is a relatively recent development which has been constructed to represent what a traditional fishing village of the area, would look like. It has a picturesque harbour and narrow cobbled streets, and thus is a significant attraction in the area. For a good selection of restaurants, go to Cala Torret a short distance to the east.