10 May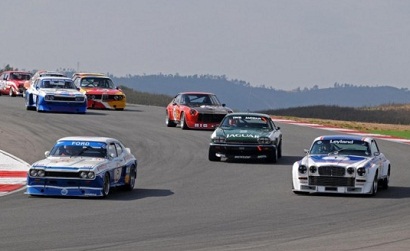 Whilst October can only be described as being well and truly engrossed in autumn in the UK, in the sunny Algarve, October can be described as being late summer, where the days are still beautifully warm and the nights refreshingly crisp.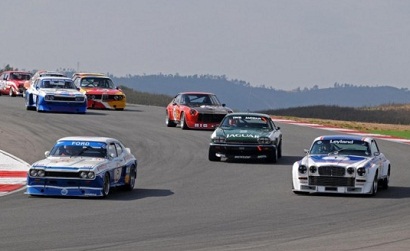 If you do have an inkling to escape the onset of winter in Britain and prolong the summer and you want to experience a holiday with a difference, you may be interested to hear about the Algarve Classic Festival 2012, a festival guaranteed to get your adrenaline pumping and heart racing.
This annual car rally race is taking place on 18 – 21 October 2012 at the Algarve International Autodrome, and, this year, is being is being re-launched as a major European event.
Talking about the popularity of this major sporting event on the Algarve, Paulo Pinheiro, the Algarve International Autodrome circuit director, told 3D Car Shows:
"Since the Autodrome was completed in 2008, our annual historic motorsport event has become increasingly popular across Europe. Recently, we have heard from a small number of race organisers and racers who were concerned that the event would no longer be run every year, but this is not the case."
"We can say with certainty that the Algarve Classic Festival is a firm fixture for 2012, and will be an annual event from now on."
The Algarve Classic Festival 2012 is almost a five kilometre circuit, comprising of several steep climbs and technical corners, provides an exhilarating ride for both drivers and spectators. Various races will take place throughout the four-day event, including the JD Classics Challenge for Touring Cars from 1966 – 85, the Motor Racing Legends Pre-War Sports Car Series, and the Stirling Moss Trophy for pre-61 sports cars and sports racers, amongst many more, meaning spectators will have the chance to see hundreds of legendary and collectible sports cars being handling by the most talented of racing car drivers.
The Algarve International Autodrome is FIA approved and is one of the most modern racing circuits in Europe. Located close to the stunning town of Portimao, which is blessed with beautiful beaches and hordes of shops, restaurants, bars and local events, this world-class racing circuit boasts a lively year-round events calendar, but perhaps the most nail-biting and entertaining of them all is the Algarve Classic Festival.
Why not check out Vintage Travel's collection of Algarve luxury villas?