04 Dec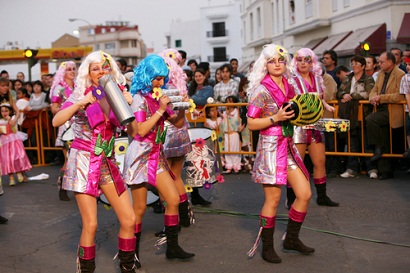 Arrecife's Carnival Lanzarote – Experience an unforgettable Valentine's Day in 2012.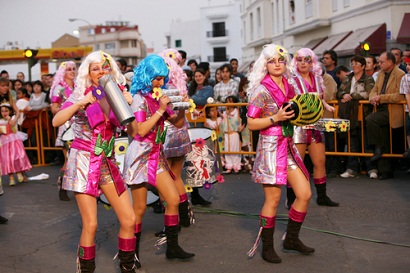 Want an extra-special Valentine's Day in 2012? Then why not head to Lanzarote in February, where not only will you be amorously seduced by the island's stunning landscapes and romantic sunsets, but you will also be culturally-inspired by the Arrecife carnival 2012.
This annual event takes place in mid-February and comprises of an eclectic mix of dancing, drag costumes, floats, food, fireworks and many other festive delights unique to this captivating island, including the unforgettable burning of the sardine, which takes place on this last night of the fiesta.
Popular with couples, pensioners, students and children, the Arrecife Carnival attracts all ages, ethnicities and tastes, although with a competition for the 'children's Carnival Queen' taking place each year, there is a particular emphasis on children. As well as a child being crowned 'King or Queen of the Carnival', the event boasts a different theme each year, with visitors fervently competing, often in hilariously fun costumes, to don the wackiest and finest costume that outshines the others and emphasises the theme in a particularly unique fashion.
In 2010, for example, the theme was based on Michael Jackson and paid tribute to the 'King of Pop'. Thousands of Michael Jackson lookalikes gathered on the streets of Lanzarote, unravelling Jackson's phenomenal five-decade long career.
Many of the spectacular shows that take place during this week-long fiesta, including the burying of the sardine ash, are held in the Recinto Ferial, Arrecife's main arena.
If the interesting town of Arrecife, which first appeared on maps during the 1400s as a tiny fishing harbour, fails to seduce you with its natural charm, in which its maritime roots are still starkly evident, you can guarantee that the Arrecife Carnival 2012 will – Providing an unforgettable Valentine experience.
If you are looking for the best luxury villas in Lanzarote with pools, Vintage Travel can help, take a look at the stunning luxury villa in Lanzarote portfolio.