25 Jun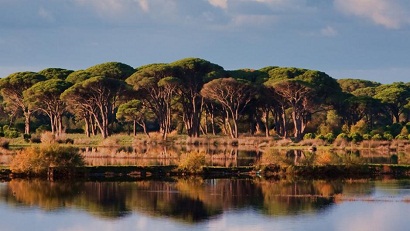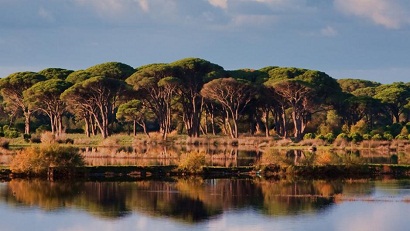 It has been cited as being a 'land blessed by the Gods'. This densely pine populated area of intense natural beauty that separates Prokopos Lake from the Ionian Sea is known as Strofilia Forest.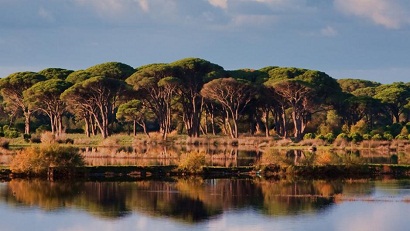 Strofilia Forest and its almost mind-boggling beauty can be found in the north west of Peloponnesse, which together with Prokopos Lake and the Kotychi Lagoon, makes up a 2,200 hectare national park. Due to its outstanding beauty and ecological importance, this huge national park is protected under the Ramshar Convention and the Natura 2000 network.
Pines of practically every species can be found here, positioned blissfully next to the soft and flawless sand dunes sculptured by centuries of carving by the merciless Ionian Sea. Being a natural amalgamation of sea, sand and pine forests the Strofilia and the national park in inhabits, a diverse amount of rare and impressive wildlife can be found here, including foxes, jackals, owls, kingfishers, moorfowls, sea and land turtles.
Walks in the Strofilia are naturally outstanding. The sweet scent of cedar, thyme, myrtle, sage and pine fill the air. Paths meander through hectare after hectare of pine-laden hills and meadows and eventually descend towards the sea and those magnificent sand dunes.
A full day's exploration of this breath-taking region of Peloponesse is thoroughly recommended, which would give you the chance to fall upon Stofilia's third lake, the "Papa's Lagoon". The word 'lagoon' generates all sorts of beautiful and stunning images in the mind, images that if you were to visit "Papa's Lagoon" would be likely to be surpassed by the actual beauty of the lagoon.
This lucent tarn of tranquillity and aesthetical splendour is also a haven for fish life, with eels, sea bass and gilt-headed breams darting within the water.
If you find yourself in north-western Peloponnesse you simply have to venture into the Strofilia Forest and if you do, just don't forget to do one thing – take your camera!