20 May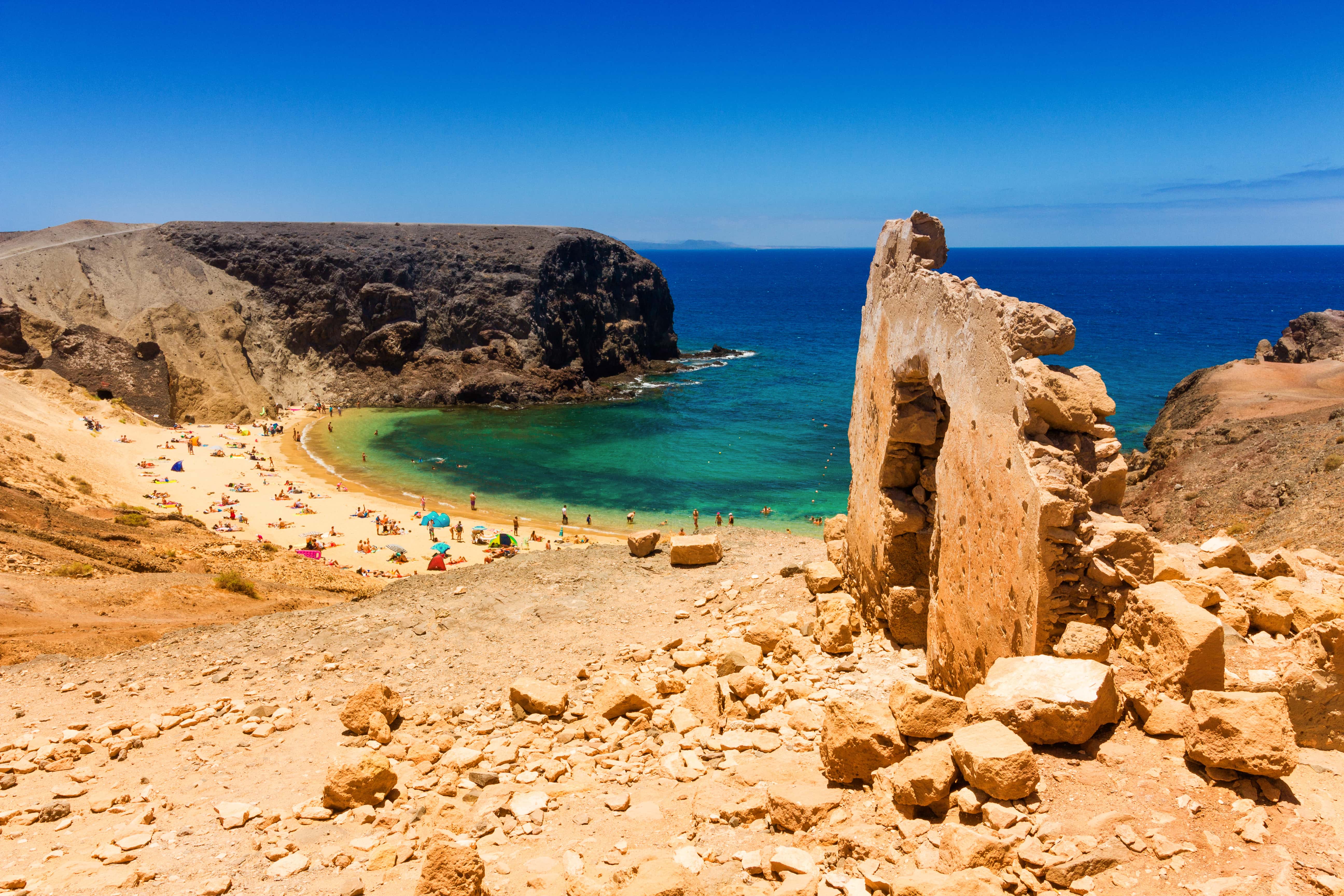 Drenched in sun and enveloped in the most glorious sandy beaches is Lanzarote, located off the coast of West Africa. As part of the Canary Islands, Lanzarote is in good company when it comes to stunning sunny beach destinations for travellers seeking to escape the everyday grind.
It's a great spot for holidaymakers to immerse themselves in the warmth of the constant sunshine and sink their toes in the sugary sands of the long stretches of beaches.
Lanzarote has plenty of beaches to choose from for various demographics. If you're planning to whisk your family away from a sun-filled holiday, Lanzarote has a myriad of beach options to help you enjoy an ideal family vacation for fun and sun, including the following.
Playa Chica
Although somewhat short at a mere 90m, Playa Chica beach is nothing short of spectacular. It's well-known for its perfect swimming conditions and ideal for visitors who are looking to do a little scuba diving or snorkelling.
Playa de Famara
One of the longest stretches of beaches in Lanzarote is Playa de Famara, boasting an impressive 6km of beach, making it the ideal spot for taking long strolls along the sand. A livelier spot on the island, this particular beach is popular for surfing and is dotted with fabulous bars and eateries.
Playa Blanca
Especially popular among families is Playa Blanca, a well-known resort spot with gorgeous clear waters and amazing scenic views. Filled with a variety of quaint bars and restaurants, there's plenty to keep families entertained while enjoying the sun and surf of this popular family-oriented beach.
Playa Francesca
Families looking for a little peace and quiet may find Playa Francesca the best spot to head to. Accessed via ferry from Órzola to La Graciosa, this beach is filled with yachts to gaze at.
Playa Caletón Blanco
On the north coast of Lanzarote is Playa Caletón Blanco, named so because of its white sand, contrasted perfectly against the bluest of waters.  The backdrop of this beach is made up of ebony lava rocks, offering a stunning contrast to the sand. It's particularly popular among families with children thanks to the shallow rock pools.
Enjoy any one of the myriads of breathtaking beaches in Lanzarote and create wonderful, lasting family memories.