16 Aug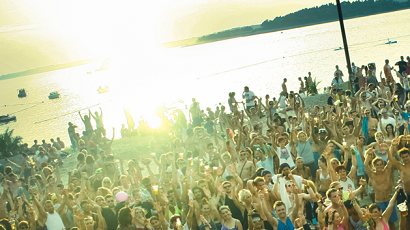 The Outlook Festival 2012 and Croatia's sensational music festival scene!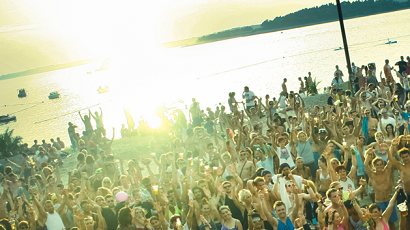 The stunningly picturesque and scenically diverse nation of Croatia is emerging as a top European holiday destination for many reasons. From its friendly, laidback and welcoming locals, to offering an less expensive alternative to many other European resort, to possessing breathtakingly beautiful landscapes, it is not different to gage why more and more people are choosing to holiday in Croatia.
Although another reason why this great nation is becoming a hotspot for tourists, is because of Croatia's rapidly developing music scene and hectic year-round musical events calendar. The many music festivals Croatia puts on throughout the year showcases, not only top class musical acts and performers emerging out of Croatia, but also leading international artists who are more than pleased to perform at these popular and well-attended musical events.
From pop festivals such as the legendary Split Festival, which, having begun in 1960, is one of the oldest Croatian music festivals and is held annually in Split, to the popular Zlatne Zice Slavonije folk festival, which is put on each year in Pozega either in late August or early September, to the legendary rock festival, Hartera, which is held in former factory halls in Rijeka, Croatia is home to a diverse musical festival scene that caters for many different musical quirks and tastes.
If you are a fan of electronic music and thinking about taking a trip to the particularly stunning region of Istria in Croatia some time soon, you may be interested in attending the Outlook Festival 2012, which is growing in popularity and prestige with each passing year.
From 30 August until 3 September the Outlook Festival 2012 will be taking place in Fort Punta Christo in Pula, Croatia. This legendary annual music festival is held in the atmospheric grounds of the Fort Punta Christo, which was built in the mid 19th century as one of more than a dozen forts that were built on various peninsulas surrounding the city of Pula.
If you fancy partying until dawn in the truly unique setting of Fort Punta Christo and its surrounding beaches, with sound pumping out from stages and speakers erected in various tunnels and even in the moat of the derelict fort, then be sure to head to would could possibly be Istria's most exciting music festival.