22 Aug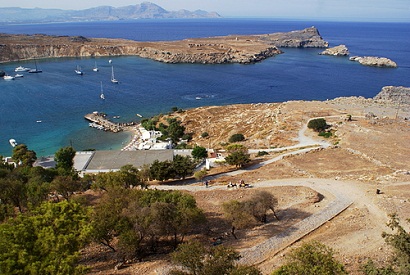 Why Rhodes has been named as being the 'Walker's island'….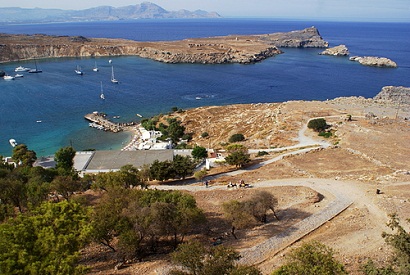 With the air significantly 'crisper' and without the hordes of people stifling the landscape, autumn can be one of the best times to visit the likes of Greece, Spain, Turkey and Italy, notoriously 'hot' countries.
If you are a hiker then the fresher climate autumn brings can be particularly inviting. If you are looking for an especially memorable ramblers holiday destination in the next coming months, why not head to the scenically spectacular Greek island of Rhodes?
At just shy of 1400 square kilometres, Rhodes is the largest of the Dodecanese islands. With coastal paths, kilometre after kilometre of wine producing fields, dramatic mountain ranges and dense emerald forests, is it understandable why Rhodes has been simply describes as being a 'walker's island'.
Whether you are seeking a gentler walk breathing in the fresh sea air that runs aside Rhodes' stunning coastline, or a more challenging hike that ascends and descends over the island's many mighty mountain ranges, or fancy accompanying your walk by witnessing some of the many impressive species of flora and fauna this Dodecanese island is home to, Rhodes' comprehensive walking routes cater for all abilities of walkers seeking scenic satisfaction from a myriad of landscapes.
Given the fact that Rhodes is generally considered to be a 'walker's island' and the ramblers holiday destination, there are several walking holiday groups established throughout the island.
One such company is Walking Rhodes Ltd., which was launched in 2008 and offers a variety of walking packages, such as an eight-day walking holiday where, whether it be autumn, spring or winter, provides walkers with the ultimate walking holiday experience.
For more information on walking in Rhodes with Walking Rhodes Ltd., visit walking-rhodes.com.
And for more information about where to stay in the perfect ramblers holiday destination, why not have a look at Vintage Travel's collection of luxury villas in Rhodes?