The small village of Caromb – a true highlight of a holiday in Provence
Unlike Provence's many famous towns, Nice, St. Tropez and Cannes immediately spring to mind, which are famed throughout the world for their glamour, exquisiteness and affluence, the small village of Caromb in Provence is must less world renowned.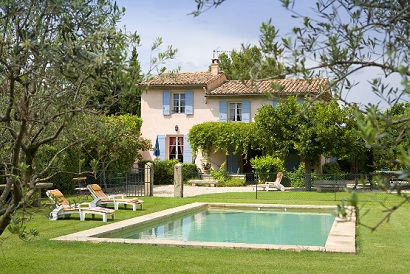 In fact this photogenic town that sits on a low lying hill in the verdurous valley to the south of Mont Ventoux, remains relatively anonymous from the tourism trail, which of course is part of its attraction.
This inconspicuous hillside town has little more than 3,000 residents yet is still home to a thriving weekly market and a liveliness that is often lacking from the many 'subdued' towns and villages of Provence.
Every Tuesday morning the locals flock to Caromb's quant little centre, with mouth watering locally produced products, including olive oil of almost every guise, cheeses so deliciously diverse they would rival the most adventurous of cheese boards and fruit and vegetables so fresh and ripe their sweet fragrance hangs in the air, being sold in abundance.
Asides its idyllic market, another notable attraction of Caromb is the Place du Chateau. This charming cobbled square contains an ancient fountain which dates back to 1749. The legend goes that the four stone 'mascarons' on the fountain represent the fable of King Midas who would have died from thirst if he had not been saved from the magical waters of a mysterious well found in the dessert.
Another Caromb highlight is the 'Lac du Party', a beautiful nearby reservoir, which is perfect for bathing, picnicking or taking one of the many paths that begin at the lake and spending an afternoon exploring the orchids, vineyards, forests and meadows that surround this wholly traditional and unpretentious village.
Or if your visit to Caromb comes attached with more historical yearnings then going to see the town's Church of Saint Maurice, one of the largest Romanesque churches in this region of France, is an experience to behold.
This impressive church was built in the 1300s and houses several historical and artistic masterpieces including the tomb of Etienne de Vaesc and a baroque organ from 1701.
Caromb may be an unpretentious and inconspicuous Provence town but visiting this quaintly charming village really could be considered as a highlight of any Provence tourist's itinerary.
If you like the sound of Caromb, you will LOVE Le Bastidon (pictured), one of Vintage Travel's luxury villas in Caromb.