01 Feb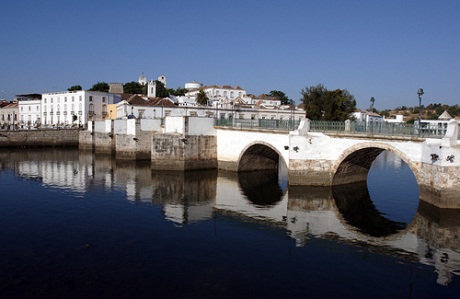 One of the highlights of the Algarve has to be Tavira, here is our guide to Tavira's tastiest restaurants.
For those who had the pleasure of visiting Tavira on the Algarve, a return visit is almost always definite. With a mighty river running through this attractive and architecturally-inspiring town, which dates back to around 2000 BC, Tavira is one of the prettiest and interesting towns southern Portugal is blessed with.
One feature that stands out in Tavira, other than its attractive harbour, long, sandy beaches, Roman bridge and 37 pretty, whitewashed churches, are the many quant and quirky restaurants that line the cobbled backstreets, serving delicious international and local cuisine.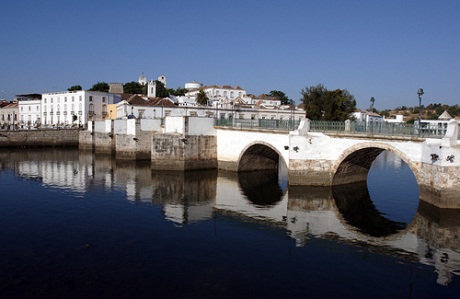 Below is a snippet of some of the best restaurants in Tavira.
Rive Gauche
With its bold and funky lighting and décor, stepping off the streets of Tavira and into Rive Gauche is an experience in itself. The food is equally as pleasing. From the luscious bread and olives brought attentively to your table as soon as you sit down, to one of the best steaks you'll have tasted, dining at Rive Gauche in Tavira is most definitely recommended.
Aquasol
In using solely local and organic produce, the food at Aquasol has been described as being "absolutely amazing". The friendly and helpful staff, reasonable prices, great wine, and wide range of dishes, helps to give this Taviran restaurant one of the best reputations on the Algarve.
Amore Vero
With Michelin star quality food served by waiters that make you smile, in a romantic and atmospheric setting, this Italian restaurant has great reviews and should be on the dining itinerary of anyone visiting Tavira. A chef taking the time to come and discuss his or her dishes with customers is always a sign of a first-class restaurant and is a commendable trait of Tavira's Amore Vero.
Tavira Lounge
With a relaxed interior, equally as relaxed but attentive service and stunning views of the mighty River Gilao, the Tavira Lounge is a fantastic restaurant to sip some fine Portuguese wine and dine on some scrumptious dishes. The beautiful steaks and amazing apple crumble are particularly mentionable assets of the Tavira Lounge.
Restaurante Brisa do Rio
With tasty food, a warm welcome, great value for money and brimming with locals and tourists alike night after night, it is unambiguously agreed that Restaurante do Rio in Tavira is a great place to eat.