21 Sep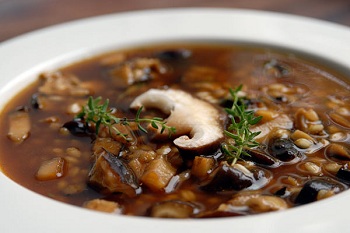 The early morning mist distributed haphazardly amidst the sun's rays and heavy morning dew, as autumn slowly ascends on Provence, is not the only reason why this area of France is particularly worthy of a visit during this time of year. 'Le festival des Soupes' – the Soup Festival – takes place each year in the month of October, and being one of the most colourful, entertaining and mouth-wateringly delicious of the many fun and wacky festivals held in Provence, the Soup Festival is defiantly one not to miss.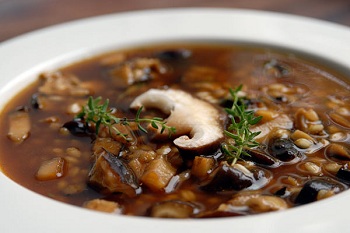 Like pop star wannabies battling it out on X Factor, aspiring cooks from Vaison la Romaine and 13 surrounding villages compete over three weeks to produce the best tasting soup. Visitors can sample over 200 different types of soups, with the final showdown being on the last night when the winner of the Grand Final is chosen.
If you are debating where to stay to see this particularly 'French' festival, which produces the very finest of French cuisine, during an exceptional beautiful time of the year in France, we recommend Le Gustave, in the heart of the lovely Luberon.
Retaining the traditional building materials and ancient features of the area, this pretty two bedroom stone cottage boasts its own stone borie – an ancient cone shaped shelter and an emblem of the area's bucolic history.
Le Gustave, which has the capacity to sleep four, is situated upon extensive grounds comprising of an abundance of olive groves, covered terraces, table tennis and a barbeque. For those visiting Provence when the weather is cooler, under floor heating is available throughout the property.
Whilst Le Gustave may cater for the activity tastes of all its guests, a visit to the nearby hilltop village of Gordes is a must, if not only to capture some of the most stunning views in Provence. Likewise, if you are visiting in October, a trip to the Soup Festival to sample some of the local cuisine at its most celestial is a must.
A week's stay in Le Gustave starting 2, 9 and 16 October costs £995. Flight and car hire is not included in the price but can be arranged on request. Click here for more information on Le Gustave.