24 Apr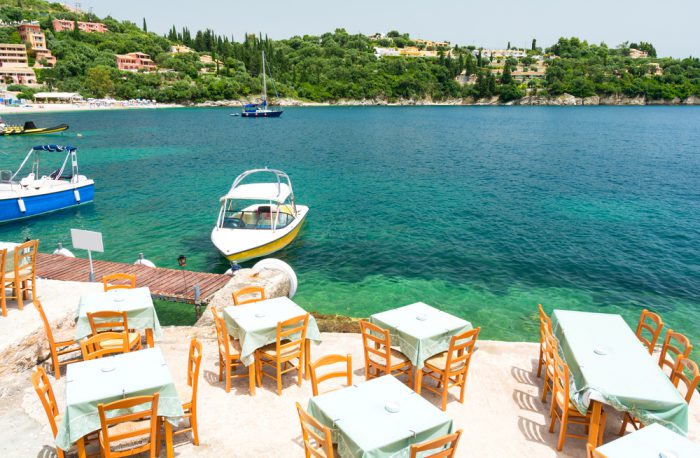 Kalami Bay is situated on the northern coast of Corfu. A horseshoe bay, swathed in beauty, looking out over the Ionian Sea, surrounded by wonderful hillside villages. If you are thinking about travelling to the stunning town of Kalami, take a look at some of the things to do in this bustling Corfu town.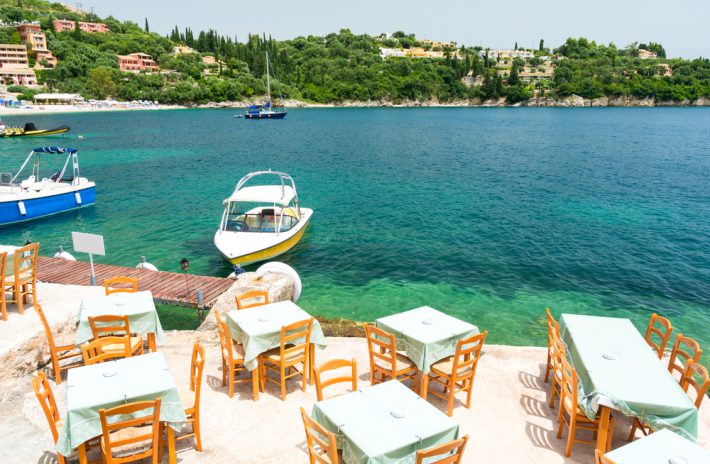 A day on the beach
Kalami is proud of its clean and organised blue flag beach. All the amenities you could want are provided, including water skiing, canoeing and boat hire. This pretty, pebbly beach is lapped by crystal clear water and safe for swimming.
Enjoy wining, dining and walking off your lunch
Kalami is home to plenty of traditional Greek tavernas and restaurants, serving delicious cuisine made from local ingredients. There are beautiful coastal walks taking you past picturesque little harbours and isolated beaches, where you can walk off your lunch in the warm sunshine.
Visit Lawrence Durrell's house
Kalami is well known as the place where Lawrence Durrell lived and his house is still preserved. Corfu's most famous English expatriate swapped noise and pollution for a quiet life on Corfu in the 1930s, and, we have to admit, the area hasn't changed much since!
Experience a Corfu festival
If you happen to be on Corfu when a festival is taking place, seize the opportunity and become acquainted with some local heritage. The Pie Festival is an especially memorable event, where local women cook delicious pies and grilled souvlakia. Everyone gets involved in much eating, drinking and dancing.
Every year Kalami also hosts the Vacarola Festival, when boats are decorated with lights and sail across the bay, whilst choirs sing traditional songs.
To enjoy this island why not consider a self-catering base from which to set out and explore something new each day? Here are two impressive villas on our Corfu portfolio:
The Artists' House  
The Artists' House is a stylish villa, which radiates an intimate, romantic charm, perfectly complemented by stunning views across the sparkling Ionian Sea. With two bedrooms and two bathrooms, the Artists' Villa accommodates up to four people. The villa is home to a great sun terrace and a spectacular infinity pool.
Erato
Erato is a smart semi-detached villa in the heart of Kalami village. Despite its village location, Erato is private and secluded. The villa has three bedrooms, four bathrooms and sleeps up to six people.