16 Jul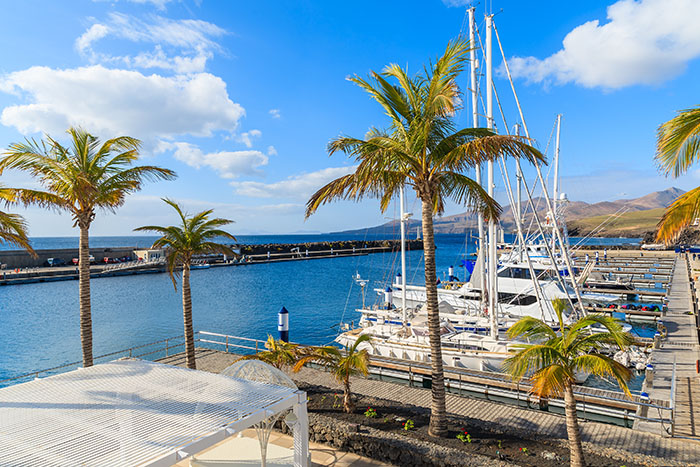 The beautiful Puerto Calero is just a short distance from Lanzarote's lively town of Puerto del Carmen and just 10km from Arrecife Airport on the island's south-west coast.
The hub of this stylish and laid back coastal town is its marina, where dazzling-white yachts, speed boats and sailing dinghies contrast vividly with the cobalt sea beneath them and the equally stunning azure sky above.
This tasteful municipality didn't exist until Lanzarote's leading developer Jose Calero fulfilled aspirations to create an exclusive retreat to house a luxury marina, golf course and residential development.
The building of Puerto Calero began in 1986. Some ten years later, the marina was extended to twice its original capacity with 420 berths of boats of varying sizes.
Asides from gazing at this stylish marina and soaking up the luxury ambience whilst sipping on a glass of wine and sampling tasty Lanzarote cuisine from a shoreline restaurant or bar, there's plenty to do for everyone in Puerto Calero.
Water sports enthusiasts will certainly be at home, as the town has a lively water sport scene, where you can participate in excursions in submarines, catamaran trips, fishing, and much, much more.
For those who prefer to keep their feet on dry land, there's plenty of shops in Puerto Calero to enjoying browsing round and picking up souvenirs to take home, or a new outfit to wear to an exclusive Puerto Calero restaurant in the evening.
And the restaurants are unlikely to disappoint in this upmarket town, where you'll have the choice of cuisine on an international scale, served by friendly Puerto Calero locals.