Things to do in Malaga with children
With the sun soaring overhead, chiringuitos serving cold beer, ice-cream and tapas on the beach, not to mention a wealth of cultural and historical sites to visit, Malaga is justifiably a popular family holiday destination.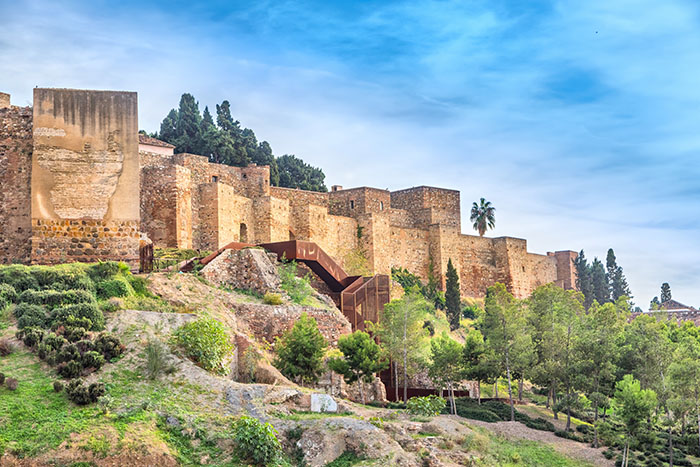 If you are thinking about heading to the Costa del Sol's 'always sunny' capital with the kids, here's some fabulous things to do with children that should be put on your Malaga holiday itinerary.
Visit the Alcazaba Fortress
The Alcazaba Fortress is one of the best-preserved fortresses in the whole of Spain. The Fortress overlooks the city, sat on a hillside which it shares with the Gibralfaro Castle. The fortress was built around 756 – 780AD on the ruins of Roman fortifications with the intention of keeping Malaga safe from pirates and enemies.
The Alcazaba Fortress is an incredible site to wander round and imagine what life was like in Malaga in the 11th century. Just remember to take your camera with you as the fortress' elevated spot provides a great place for those family selfies!
A trip to Malaga's Interactive Music Museum
For families partial to music and learning about its history, the Interactive Music Museum will prove to be a fabulous day out. The museum is filled with more than 1,000 instruments of various ages from around the world, 400 of which make up a permanent collection in the museum. Visitors can play many of the instruments and interact with the sounds they create.
The museum is located in the 18th Palacio del Conde Navas, the historic centre of Malaga. Instead of the usual 'please do not touch' philosophy of most museums, the Interactive Music Museum prides itself on a 'please play' ethos!
Wander along Muelle Uno
Malaga's new port, established in 2011, is lined with bars, restaurants, cafes and shops on one side and upmarket yachts, boats and sometimes ferries in the translucent Mediterranean on the other side.
At the end of this bustling promenade is the Malaga's famous La Malagueta beach, where kids of all ages can enjoy a fabulous family day of fun in the sun!