18 May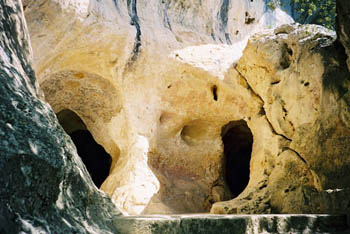 The Dordogne is one of those places you simply never forget as a tourist. It's stoopped in history and offers an incredible range of things to do and see. The North tends to be more about the green rolling hills, vineyards, forests and prairies, whilst the south (the more popular) is culturally rich with numerous important prehistoric sites, castles and caves. In fact, Europe's most important prehistoric caves are sited here at Lascaux.
So, if you appreciate medieval architecture, culture and art then you really can't go far wrong. Here are our top four things to see and do in the Dordogne:
Font de Gaume
Font de Gaume is a cave in southwestern France near Les Eyzies, where you'll discover some very impressive cave drawings that date back over 25,000 years. This cave was inhabited around 25,000BC for a few thousand years and wasn't actually discovered until the nineteenth century.
The paintings that you'll see date back to around 17000 BC, the most famous being a frieze of five bison, which was discovered accidentally in 1966 while scientists were cleaning the cave.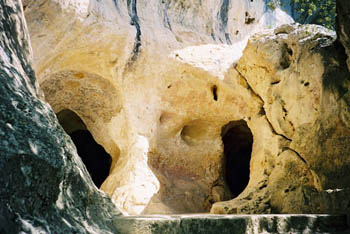 Gardens of Marqueyssac
Open all year round, The gardens of Marqueyssac are listed as a National Historical Monument and offer more than 6 kilometers of shaded pathes, edged with 150 000 hand-pruned boxwoods aged over hundred years. The park is an absolute must for gardeners looking for inspiration.
It has been designed in such a way that you get the most incredible views over the entire Dordogne Valley with its chalky cliffs. There are three circuits that lead to the Belvedere, a fabulous balcony that is 192 meters high and 130 meters above the river, which offers the finest view in the Dordoign (we think).
Vezere Valley Caves
The Vézère is a 211 km long river adjoining the Dordogne River. Along its path are networks of 25 decorated caves that are well worth checking out and are in fact a World Heritage Site (since 1979). There are 147 prehistoric sites dating from the Paleolithic age. You'll find impressive cave paintings and hominid remains here.
Within the network you'll see a cave called Weavers Castle that was actually recently inhabited by a 89 year old woman only 8 years ago. She's lived here for 55 years with her husband believe it or not without electricity, running water, windows or doors! More information here.
Chateau des Milandes
The Château des Milandes is a small castle dating back to 1489 that is well worth a visit. You'll discover some impressive gardens and at the heart, a gothic styled castle that you can look around. The property has an interesting past, being gutted by fire and then restored earlier by an wealthy industrial entrepreneur. Today it stands proudly and welcomes thousands of visitors through it's impressive doors every year. More info here.