09 Apr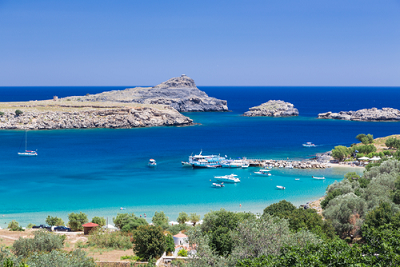 When staying on the island of Rhodes there really is one top excursion which every tourist should endeavour to visit – the pretty village of Lindos. Beware though, as there is hardly a flat piece of land in sight and walking around Lindos requires a certain level of fitness.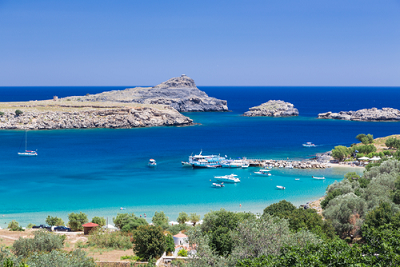 With wonderful beaches and fascinating archaeological remains, this perfectly picturesque town is everything a quaint Greek island village should be.
Here's a few great things to do in Lindos, Rhodes.
Great food in tavernas can be enjoyed in the never to be forgotten surroundings amongst real villagers who go out of their way to make visitors welcome. It is a good idea to learn a few Greek words when visiting Lindos, as the locals will really appreciate your efforts.
Narrow twisting streets and white-washed houses offer fantastic photo opportunities so you can share your authentic Greek experience with people back home. Top class restaurants and quaint and quirky shops offer fabulous ways to relax and unwind. For those who don't fancy meandering round this steeply ascending and descending village, often in sweltering temperatures, you can always  climb onto a donkey's back and discover Lindos in real authentic fashion, which is much less demanding on the legs!
One of the town's most popular sights is the ruin of the Doric Temple of Athena Lindia, which dates back to 300 BC. St. Paul himself is said to have landed at Lindos during a storm. As a consequence, a whole bay is named after him, as is one of town's churches. Speaking of churches, Lindos' 13th century Greek Orthodox Church of St. John was built on the remains of another church, which dates to the 6th century. There is much history attached to Lindos. Its vibrant past has seen the village occupied by Greeks, Romans, Byzantines, The Knights of St John, Ottomans and Italians, all of whom have left a mark on the town.
As you soak up the Greek sun on one of Lindos' fine beaches overlooking the sweeping bay you may indeed wonder whose footsteps from history you are treading in?