14 Feb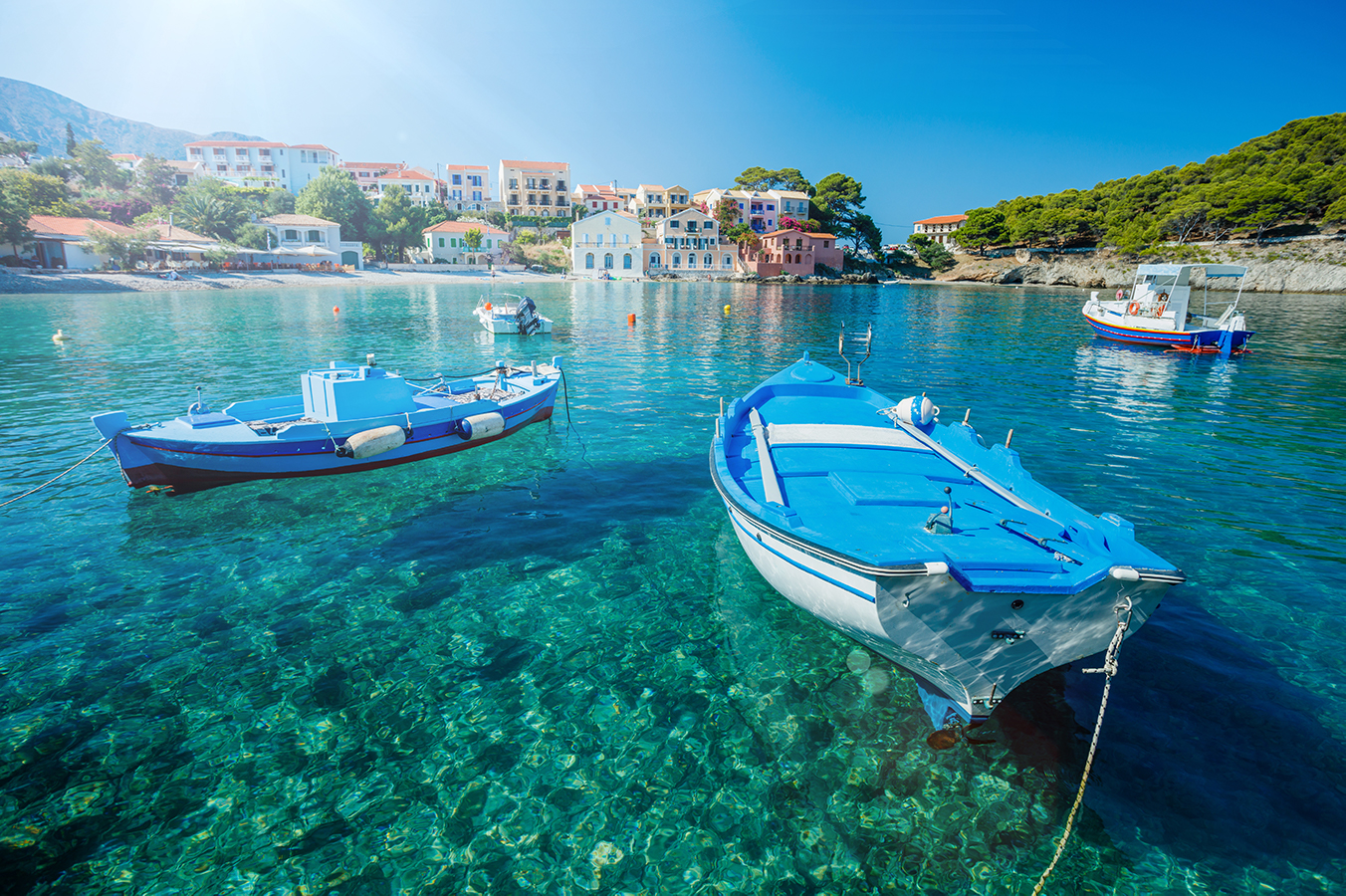 The Greek island of Kefalonia is famed for its stunning natural beauty and unique geographical wonders including the Melissani Lake and the Drogarati Cave. Many a laidback village can be found dotted along the island's idyllic coastline that's backed by a spectacular mountainous interior.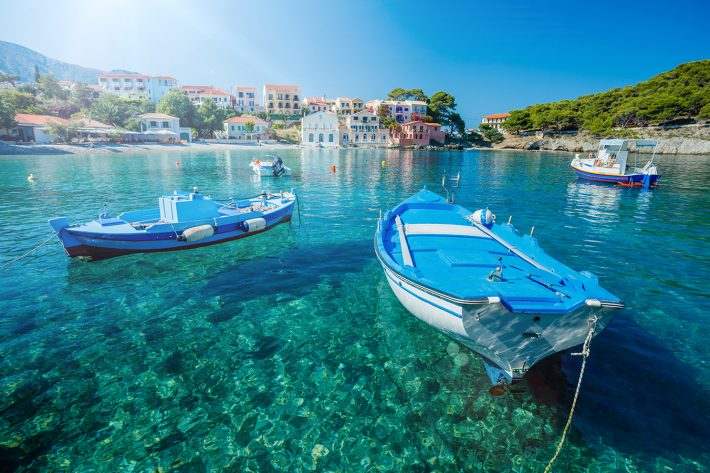 One particularly laidback village on Kefalonia where time seems to stand still goes by the name of Assos.
This tranquil village is nestled on the west coast of Kefalonia and is part of the Erisos municipality. The village was founded under the rule of the Venetians and served as the island's administrative capital of northern Kefalonia from 1593.
If you're visiting Assos take a look at the following three things you can do in this laidback and charming little village.
Spend time on Assos Beach
When spending time in Assos, visiting the village's beautiful beach is quite simply a must. This small pebbly cove is caressed with clear, calm waters and is adjacent to the town's picturesque harbour, where fishing boats gently bob up and down on the water.
Open-air tavernas provide the perfect place to experience authentic Kefalonian cuisine while enjoying the peaceful ambience of this beautiful spot.
Visit Assos Castle
For some historical enlightenment, head to Assos Castle, a Venetian fortification, which, alongside St. George's Castle, is one of the finest examples of military architecture on the island. The castle was built by the Venetians in the early 17th century to protect the island from raids bypassing pirates and Turks.
Assos Castle is the largest castle on Kefalonia. Straddled on a rocky summit, the castle boasts commanding views that look down on Assos, its quaint harbour and pretty horseshoe bay.
Shop for cute souvenirs
Leisurely wandering around Assos's quaint and quiet streets is a pleasure in itself. The quirky little gift shops that are open in the village during high season are perfect for picking up cute souvenirs to take back home with you.