25 Jul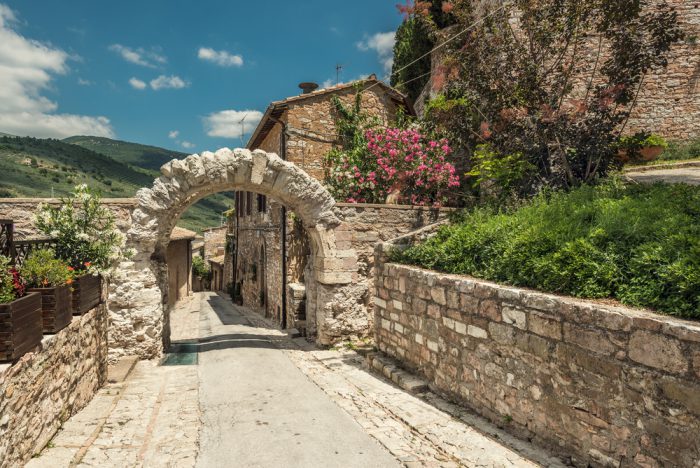 There are so many historic and unspoilt towns and villages in Umbria, many are not even included on the main holiday visit lists. The Borghi Piu Belli dell'Italia is a great organisation which was set up to try and preserve these iconic villages from their culture being lost or ruined. They work for protection and restoration but also promotion and utilisation and provides much needed revenue for the local communities. If you are staying anywhere near the following three beautiful villages of Umbria, take the time to visit and have a wonderful leisurely stroll around.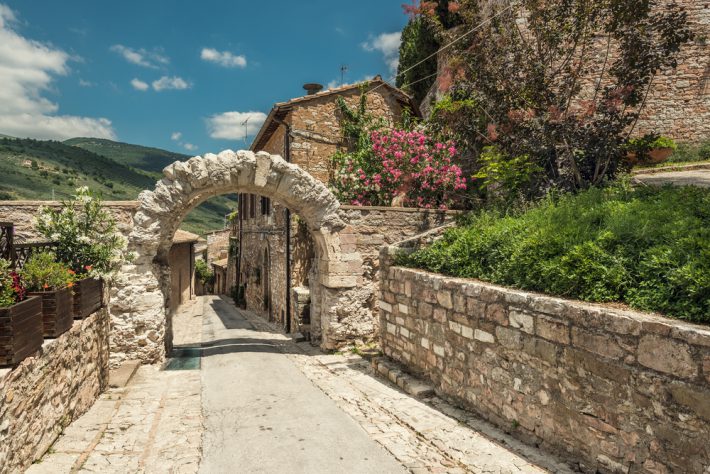 Bettona
This sleepy hill town is the quintessential Umbrian village with picturesque winding alleyways, sandstone Etruscan outer walls, a little piazza, a quaint church and bell tower and a museum. Muse round the Piazza IV Novembre, sit down on a bench and gaze across the Umbrian valley, then wander slowly around the village before enjoying a cappuccino in a local bar. For most of the year Bettona is sleepy, but at one point in the summer it comes alive with the best 'Sagre' in the area. Thousands descend on the piazza and feast at long wooden tables on succulent roast goose and trimmings.
Spello
Spello comprises of a network of wonderful winding stone streets and interlocking stone houses that ascend up a spur of Saint Francis's mountain, Monte Subasio. Go between May and June when they have the Flower festival of Corpus Christi. The whole town is garlanded with carpets of flowers, many turned into works of art depicting images of religious iconography using millions of petals. The museum preserves important works of art from the 13th and 14th century. A Roman House, from the 1st century AD, was lived in by the mother of the roman emperor Vespasian. There is also a beautiful park with ancient trees and a palace that holds exhibitions and concerts.
Bevagna
Sleepy Bevagna appears to struggle to fill the space inside its battlements: but this adds to its charm. There are also photogenic mill races and ponds just outside the imposing town walls.  A 2nd century bathhouse has some amazing images in its mosaic floor, including sea monsters, a beautifully detailed and intricate lobster and a funny octopus. Bevagna also has two Romanesque churches that look towards each other across a medieval main square, Piazza Silvestri.
Vintage Travel villas in Umbria
Vintage Travel has a range of beautiful villas in the Umbria region available for rent that cater for different tastes and sizes of groups.
One such villa is Casale Laura, a stunning three-bedroom property on the rolling emerald hills behind Deruta. This beautiful rural country home can sleep six guests and combines a traditional style with all the mod-cons you'll need for a relaxing break in the heart of Umbrian countryside.
For larger groups looking for a memorable holiday in Umbria, why not stay at the fabulous Casale Le Spighe? This five-bedroom country house can sleep between 9 and 10 guests.
Located on the southern tip of Umbria, casale Le Spighe is nestled in a secluded country park close to the Lazio border.