22 May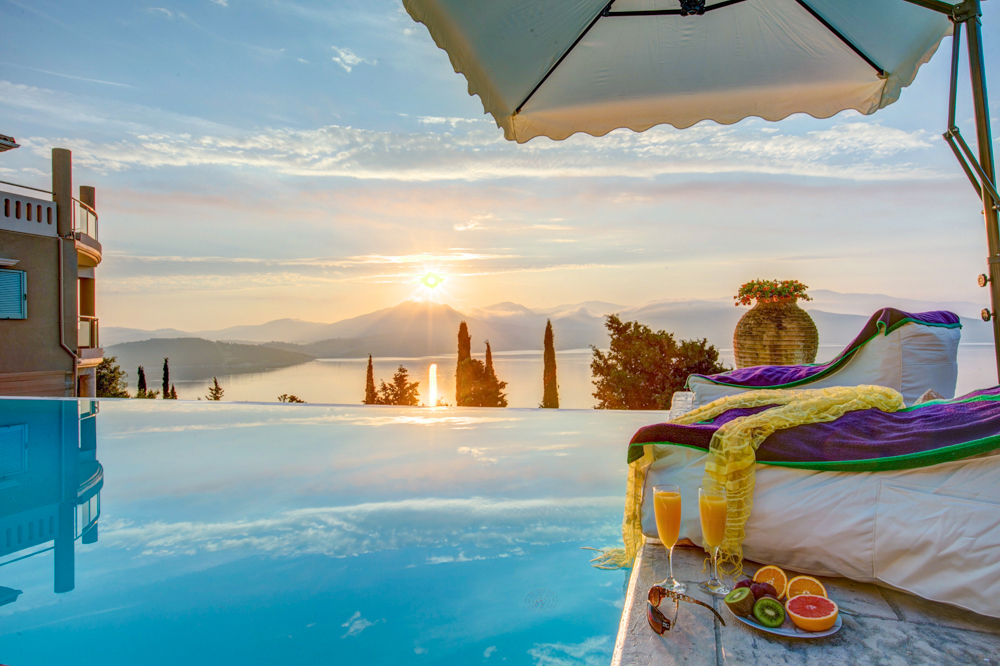 With a periphery of unspoilt sandy beaches lapped by turquoise water and backed by sheer cliff faces and an interior of beautiful natural landscapes scattered with historic sites, traditional villages and a network of green trails, the island of Lefkada is a fantastic holiday destination for those seeking sun and tranquillity in the most idyllic of surroundings.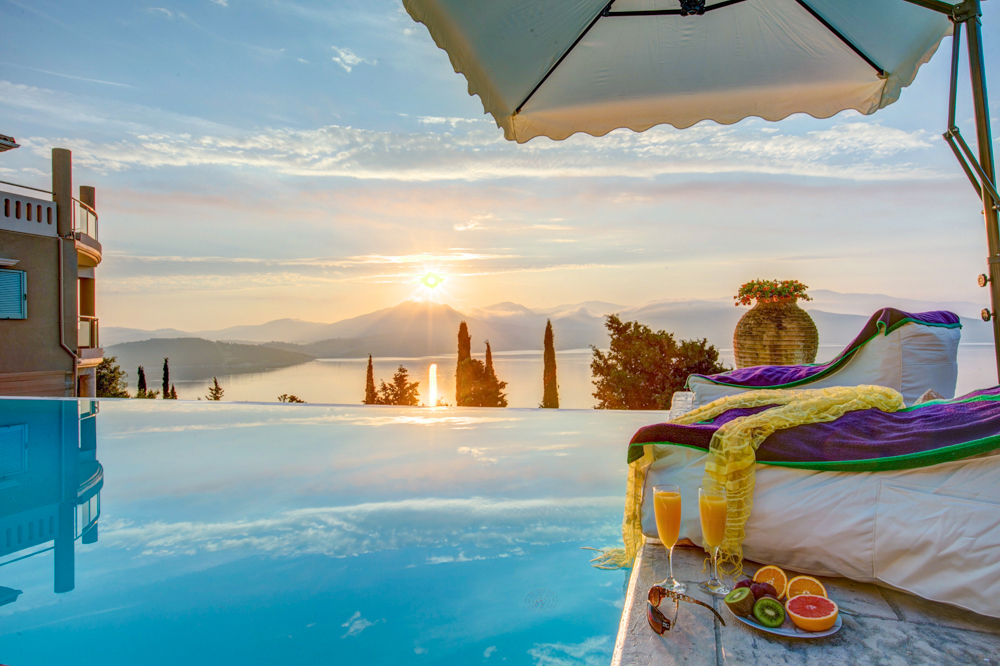 If you're looking for somewhere to stay on this beguiling Ionian Island, take a look at the following three beautiful villas with private pools on Lefkada.
Tentoura
Tentoura is a charming, simply-designed villa just 1km from the village of Sivota, home to a minimarket, bakery, restaurants and traditional tavernas.
This stylish stone-clad villa has two double bedrooms and one twin bedroom, sleeping up to six guests. With a barbecue, covered dining terrace, sun terrace and an infinity edge swimming pool, Tentoura is geared towards spending time outside, drinking up the emerald vista that the villa's elevated position beholds and soaking up the warm Lefkada sunshine.
Valia
Another stylish and imposing villa that boasts an enviable elevated spot above the coast is Valia, a three bedroom property just a stone's throw from the seaside town of Lygia and on the edge of the stunning Lekatsa forest.
Valia is a spacious villa that can sleep six guests in comfort. Guests staying at this high-quality coastal home can enjoy commanding views that look out on the Lefkada Channel and towards mainland Greece.
An infinity edge pool with a designated children's area really makes the most of Valia's elevated position looking down on a utopic Lefkada landscape.
Mastiha
Also immersed in the beauty and tranquillity of Lefkada is Mastiha, a three-bedroom villa that sleeps six, that's just 1km from shops, tavernas and the laidback way of life of Sivota Bay.
Mastiha is nestled on an olive tree-strewn hillside above the beautiful horseshoe-shaped harbour. Like Tentoura and Valia, Mastiha is geared towards al-fresco wining, dining and living with an infinity edge swimming pool overlooking the stunning vista, a built-in barbecue, covered dining terrace and sun terrace.