19 Oct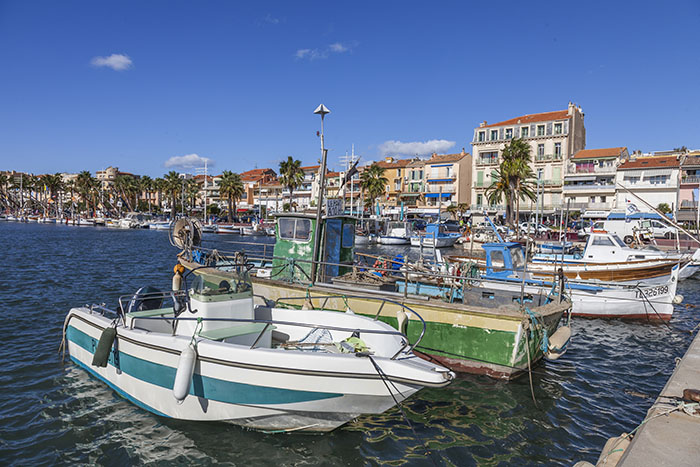 It might be home to a string of fabulously animated cities and towns, world-renowned for their glamour and glitz, but the Cote d'Azur is blessed with many hidden gems, offering the perfect mix of stylish and lively action and peace and tranquillity amongst the most picturesque of landscapes.
If you're heading to France's beguiling Cote d'Azur and seeking a quieter holiday off the beaten track, take a look at the following three enchantingly unsung spots on the French Riviera.
La Londe des Maures
Hailed by the Telegraph as one of the best hidden gems on the French Riviera, if you're looking for a beach to get away from it all, head to La Londe at the foot of the Maures mountains. The beaches here are wild and wonderful, fabulous for an invigorating autumnal walk.
La Londe faces the Illes d'Or – Golden Islands – and is an immensely special place to make the most of the distinct and unrivalled beauty of the South of France.
Bandol
Bandol is a beautiful coastal village that remains one of the Cote d'Azur's lesser-known beauty spots. This quiet seaside village with its picturesque marina and sheltered bay that's nestled between rocky headlands carpeted in foliage, has long attracted artists and writers to its shores.
This quaint coastal town is home to three sandy beaches and a beautiful promenade shaded by pine, palm and oleander trees. A series of upmarket restaurants and bars serving top-quality local cuisine, can be found in the mesmerising town of Bandol.
Cavalaire-sur-Mer
Cavalaire-sur-Mer basks under the sun like the whole of the Cote d'Azur but has managed to shake off the glamour and exclusivity of many of the region's more renowned towns. Consequently, Cavalaire-sur-Mer is a great place to become acquainted with the unique splendour of the French Riviera, without any pretension.
With a wealth of water sports at their disposal, including kayaking, canoeing, deep-sea diving a, fishing and snorkelling, this charming but lesser-known town is popular amongst families and those looking for fun in the water.