03 Oct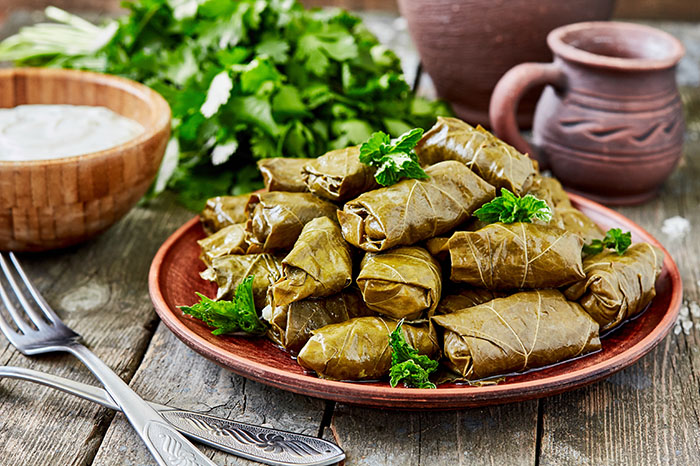 Put simply, Greek food is delightfully fresh, tasty and distinct. The Greek's world-renowned cuisine is also incredibly healthy, doused in the ingredients that give the people of the Mediterranean their enviable longevity.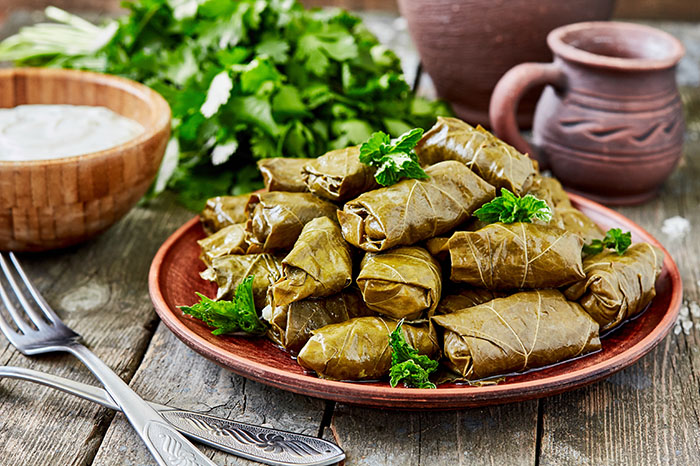 Here's three delicious Greek dishes every self-confessed foodie should sample when visiting this beautiful and culturally and gastronomically-distinct nation.
Dolmades
Dolmades is a traditional Greek dish, which virtually every household and restaurant has its own version of. Broadly speaking, Dolmades comprises of hollowed out vegetables, stuffed with some tasty filling, typically consisting of minced meat with long grain rice.
There is also a vegetarian version of Dolmades, stuffed with rice that's heavily flavoured with herbs and spices – namely dill, thyme, oregano and fennel.
Courgette balls
Another utterly delicious dish from Greece is the ever so simple courgette balls. These lightly fried starters are usually made from puréed or grated courgette, and blended with a healthy dousing of mint, dill and other combinations.
No courgette ball would be complete without being served with deliciously fresh tzatziki sauce.
Moussaka
Of course, you can't go to Greece without tucking into a mouth-watering home-made moussaka. The staple in Greek cuisine is made from minced lamb, sautéed aubergine, onion, fried/puréed tomato, garlic, spices – and plenty of cinnamon – to give it that unique flavour, topped off with potato, bechamel sauce and cheese – a nutritious and healthy meal you simply must sample in an authentic Greek taverna.
When eating these delicious traditional Greek dishes, wash them down with some tantalising local beverages. A staple alcoholic drink in Greece is Ouzo, which is considered the national drink. Or, if Ouzo doesn't quench your thirst, then the even stronger distilled local drinks of raki and tsipouro, beautifully complement authentic Greek cuisine.