16 Aug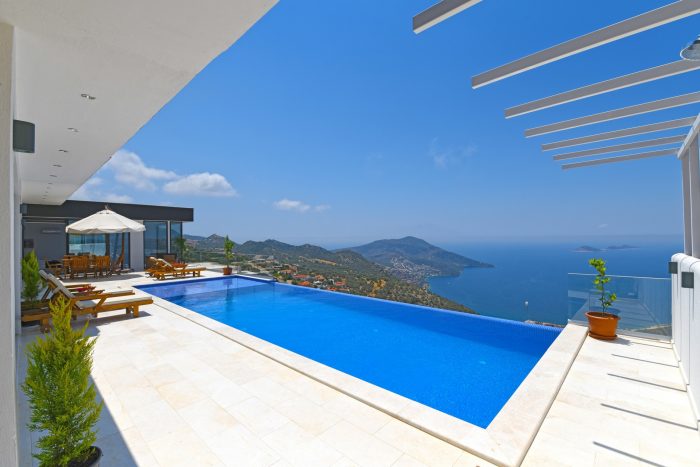 Lined with small coves, many of which can only be accessed by boat, flanked by rugged cliffs carpeted in fragrant pines plunging into cobalt sea, it's not surprising that the Lycian Coast has been described as Turkey's "most breath-taking coast."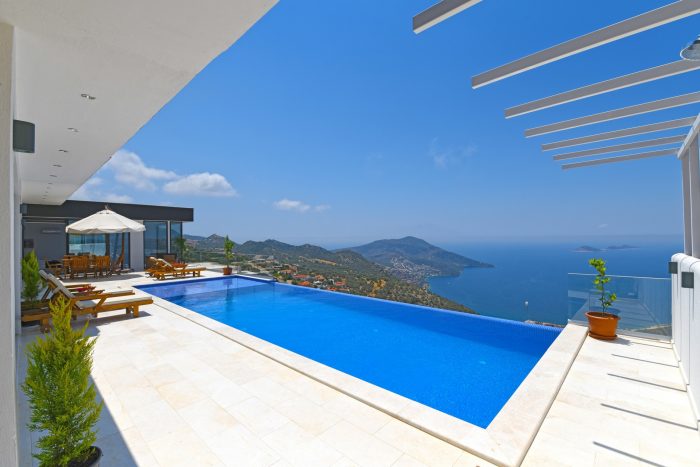 If you're looking for somewhere memorable to stay that makes the most of this beautiful stretch of Turkish coastline, check out the following three fabulous Vintage Travel villas with mesmerising views of the Lycian Coast.
Altin, Kalkan
For far-reaching, panoramic views that look down on the famous ruins of Patara and across to one of Turkey's longest sandy beaches, look no further than villa Altin.
This two-bedroom, two-bathroom villa sleeps four guests and is located down a country track that weaves over olive and carob trees into its own bucolic oasis on a hillside just 10km from the upmarket yet traditional town of Kalkan.
This beautiful villa is bursting with character and charm, with vaulted ceilings, exposed stonework, wooden pillars and contemporary furnishings and appliances.
Sari
Another superb villa on that looks down on the beautiful Lycian Coast is the modern villa of Sari. Just 1km from the town of Kalkan, Sari is a modern villa, with an indoor pool, jacuzzi, and a generously-sized infinity pool that overlooks the twinkling lights of Kalkan and the dazzlingly blue Mediterranean Sea.
Enjoying an alfresco meal or pre-dinner drinks from the outdoor terrace is the perfect way to witness the unforgettable sunsets that Sari guests can enjoy.
This ultra-stylish two-bedroom, two-bathroom villa sleeps up to four guests.
Nova
Views from infinity pools don't come more spectacular than they do from villa Nova. This two-bedroom, two-bathroom modern villa is perched above Kalamar Bay and boasts stunning views of the bay below.
Guests are in for a comfortable stay at Nova as the villa has its own indoor pool, sauna and hamman. Though with a restaurant just 500 metres away and Kalkan's old fishing harbour a 4km drive from the villa, you could be persuaded to leave the spectacular spot Nova beholds to explore the surrounding landscape.