14 Mar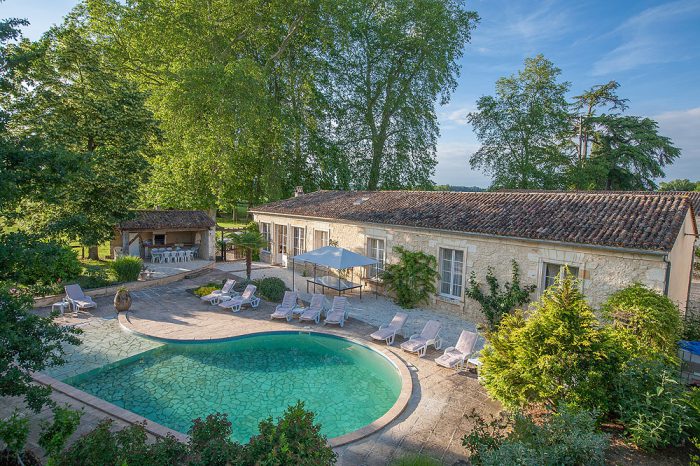 Phones, tablets, laptops… if you're sick of the sight of them, it might be time for a serious digital detox! And what better place to slowly unwind and detox from our constant fixation with the digital world than in a rural European retreat surrounded by nothing other than nature?
If you're serious about going "off grid" and leaving the screens at home, here's three fabulous Vintage Travel villas that are perfect for de-stressing and relaxing without the temptation of reaching for the Wi-Fi…
Casa Piedra, Alaior, Menorca
This pretty stone rural retreat is tucked away down a country lane and is surrounded by idyllic Menorcan countryside of wild olive trees and fertile meadows. This two-bedroom country escape can sleep 4 – 5 guests.
Despite its rural location, Casa Piedra is just 8km from the characterful market town of Alaior. Without any Wi-Fi at your disposal, you'll have to do all those wonderful things we did in the pre-internet days, such as walking amongst nature and exploring unspoilt coves!
Chateau Le Pintre, Eymet, Dordogne
With five bedrooms and four bathrooms, Château Le Pintre in the Dordogne can sleep up to ten guests. This imposing 18th century château boasts an extremely picturesque setting, nestled amid mature trees and rolling lawns.
This immaculately renovated old chateau is just 1.8km from the charming Bastide town of Eymet. With table tennis, an outdoor swimming pool, an impressive barbecue house, not to mention vast grounds to explore and get lost in, and the lively little town of Eymet just a short walk away, you'll hardly notice the lack of Wi-Fi at this fabulous French château.
Villa Marta, Aigua Blava, Costa Brava
This stylish villa in the prestigious Aigua Blava, one of the most exclusive and scenic enclaves on the Costa Brava, would be a truly remarkable place to enjoy a digital detox. With table tennis, a private pool, extensive manicured grounds, and being just 400m from the beach and the dramatic coastline the area is fondly renowned for, you'll hardly miss your online endeavours at Villa Marta.
This impeccably renovated villa has four bedrooms and can sleep eight guests.