Three fabulous Vintage Travel villas with heated swimming pools
If you're a tad squeamish when it comes to immersing yourself into cold water, having the luxury of a heated swimming pool, which is typically five degrees warmer than a non-heated pool, could be just up your street. Not only this but heated pools ensure you and your party can have fun in the pool when holidaying in the cooler months of spring, autumn or even winter.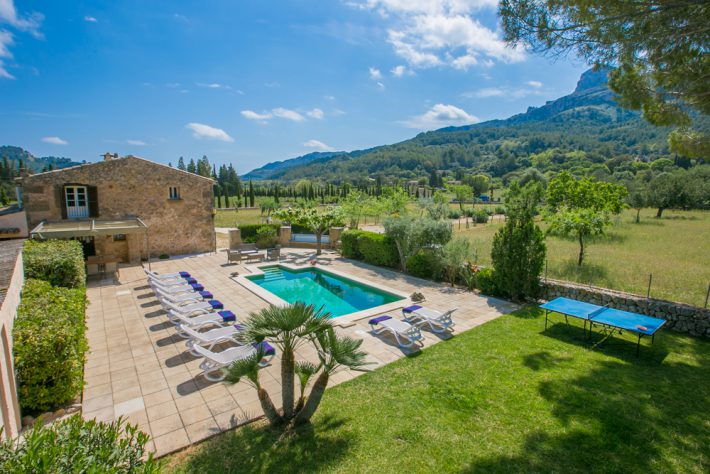 Vintage Travel has a host of fabulous villas dotted across top European destinations that are equipped with luxurious heated swimming pools.
Here's three such properties to drool over…
Camp d'Avall, Pellenca, Mallorca
A property with a Vintage Travel 'wow' status, the incredible Camp d'Avall boasts its own heated swimming pool in its vast, gated grounds.
This spacious five-bedroom, five-bathroom villa can sleep up to ten guests. Camp d'Avall dates back to 1883 and radiates an old, quintessentially Mallorca style. This stunning villa is surrounded by the most beautiful of scenery and is just 6km from the of Roman town of Pollenca.
Cabellou, Concarneau, Brittany
From Mallorca to Brittany, another fabulous Vintage Travel property that you can dive into the deliciously warm water of your private pool is Cabellou in Concarneau, Brittany.
This ultra-stylish and contemporary six-bedroom, three-bathroom villa sleeps larger parties of up to 14 guests. The villa's private heated pool is located conveniently on a patio outside the villa that can be accessed through patio doors from the living/dining room.
For days away from the pool and at the beach, Cabellou is just 750m from a beautiful sandy beach.
Casa Cahombo, Boliqueime, Algarve
From Spain to France to Portugal and through the inviting doors of Casa Cahombo where you'll find another chicly-presented Vintage Travel 'wow' property with a heated pool. Not only does this seven-bedroom, seven-bathroom villa have a private heated pool, but it also has a separate children's pool which is heated by solar.
Asides splashing about in lusciously warm water, you can enjoy taking in the incredible panoramic views that surround this 'wow' property.
Casa Cahombo sleeps 14 guests and is just 4km from the shops, restaurants and amenities at Boliqueime.