Three fabulous wineries in Istria
Wine has been part of Croatian culture since ancient times. A whopping 200 varieties of grape are produced in four principle wine regions in Croatia, 39 of which are indigenous.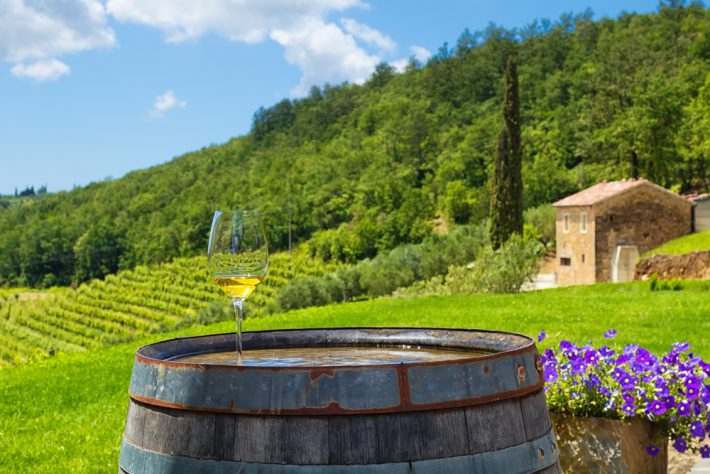 The region of Istria is one of the most exciting wine-growing regions in the country. This doesn't come as too much of a surprise, given its geographical position on the northern banks of the Adriatic.
The most important grape in Istria is known as the malvazija Istarska, which produces what's been described as a "fresh, apple-blossom fragrance" and a flavour bursting with "cut pear."
Here are three fabulous wineries scattered on the gently-rolling hillsides of Istria, doused in warm sunshine…
Franc Arman Winery
The Franc Arman Winery can be found near the town of Narduci, in the Porec wine region of Istria. The winery was founded in 1850 by Franc Arman's grandfather. It boasts four hectares of vineyards and has grown over the decades to be one of Istria's most celebrated wine producers.
The winery produces more than 100,000 bottles of wine each year and is known for its high quality Teran reds, full-bodied and bursting with the aromas of dark fruit that's matured in large wooden barrels.
Franc Arman also makes a great selection of whites, including Malvasias, Pinot Gris, Chardonnay and a semi-sweet Muscat.
Capo
Capo Wines is a considerably younger winery, which opened in 2009. Its vineyards and winery are situated in the small village known as Fernetići, close to the town of Brtonigla. This stunning region of Istria is renowned for its verdant vegetation and enviably mild climate.
Capo has a tantalising selection of young wines, including Sauvignon Blanc, Pinot Gris, Istrian Malvasia and Yellow Muscat. This celebrated winery describes itself as being "young and in love", in love with the region where its winery resides, with "its sky, its flowers, its fresh air, its soil, its people and the smell of local cuisine."
Kabola Winery
Another fabulous winery to visit in Istria is Kabola, in the Momjan vicinity. The winery has a small museum attached to it, where visitors can learn about the art of producing wine. The Kabola Winery is surrounded by stunning vista, which, on a clear day, extends to the Adriatic Sea and even to the Alps.
The wine produced at Kabola is made in large terracotta pots, buried under the ground. Needless to say, a visit to this renowned Istrian winery is interesting.