10 Sep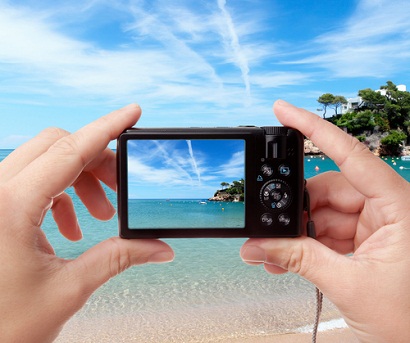 Cameras are almost as integral part of the items in your suitcase for your holiday as the sun cream, sunhat and Sangria.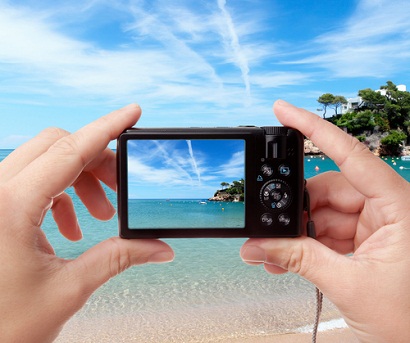 If you are on the look-out for a great new camera to accompany you on your impending holiday, take a look at one of the best luxury villa rental websites Vintage Travel's top three cameras for a holiday abroad.
IXUS 220 HS
With an optional waterproof case, the IXUS 220 HS enables you to explore underwater photography on your holiday. With a 'Smart Auto' function, the camera detects 32 different scenes including Beach and Sunset enabling users to take quality photos specifically designed for capturing shots on the beach as well as those beautiful sunsets we are likely to witness on holiday. With a stainless steel chassis the 220 HS is likely to withstand some more 'extreme' conditions than it is perhaps used to, such as exposure to water, dust and high temperatures, and will be a stylish accessory for your well-deserved holiday in the sun.
Panasonic DMC-FT10
This compact digital camera weighs just 157g and measures just 21.6mm and therefore can fit easily into your beach bag and will not weigh you down. The Panasonic DMC-FT10 is shockproof, waterproof and dustproof and will therefore be able to survive the dust of Spain, endure the penetrating beats of a club in Kavos and will live to see another day after being taken for a ride on a banana boat in Malta. And costing a modest £159.95, the Panasonic DMC-FT10 will not break you pre-holiday budget.
TX-10 Cybershot
This stylish camera is available in five different colours and would be a trendy accessory on your summer holiday. The TX-10 Cybershot takes 16-megapixel photographs and shoots HD videos, thus allowing your precious holiday memories to be captured in high-definition videos – perfect to help you overcome those post-holiday blues. Similar to the DMC-FT10, the TX-10 Cybershot is dustproof, waterproof and shockproof, meaning it should be able to handle all the potential damaging features a summer holiday may throw at it.
That's the camera sorted, now all you need is somewhere to go. For one of the best luxury villa rental websites, come and have a look at Vintag Travel's stunning portfolio of properties.