15 Jan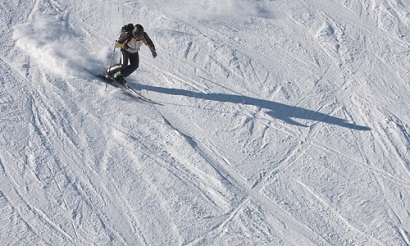 If you're a skiing enthusiast then it is likely that you are deliberating where to take your skiing venture in 2012. Alongside thoughts of your destination, decisions about what gear you will take with is likely to be occupying a ski fanatic's mind.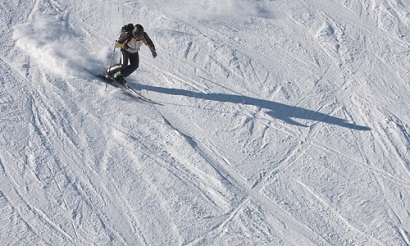 If you are having trouble deciding what ski-goodies you really need, then let us enlighten you to three great skiing accessories for the 2012 season.
Bolle Half Pipe Ski Helmet £115.00
With an ultra-thin outer shell the Bolle Half Pip Ski Helmet is a lightweight helmet that won't weigh you down on the piste. With integrated vents, a front open-close system and a hypoallergenic padded liner, this super-stylish ski helmet controls the airflow so skiers stay cool and sweat is reduced to a minimum.
The K2 Rescue Shovel Plus
Accidents, unfortunately do occur on skiing holidays and it is always advisable to be prepared if an accident does arise on the piste. The K2 Rescue Shovel Plus is not only a sturdy aluminium shovel with a T-handle makeshift rescue sled, but also doubles pairs with K2 Backside or Factory Team skies to create a rescue sled used to pull an injured skier out of the snow.
Not only could the multi-faceted Rescue Shovel Plus help save lives, but it has also been designed to serve as a backhoe and a flat surface to balance a stove on in the snow.
Not bad for a modest $75.
The Wayback $140.00
If you are off on a skiing holiday this year the chances are you may be on the lookout for a new pack. Packs or rucksacks intended for a holiday in the snow need to be rugged, sturdy, waterproof and functional. The Wayback is a ski-friendly pack that features a versatile strap system to carry snowboards, skies and snowshoes with ease.
The Wayback also consists of multiple zippered pockets and compartments so that winter sports enthusiasts can keep all their gear organised. This fleece-lined rucksack has a padded waist belt for optimum comfort.