02 Jul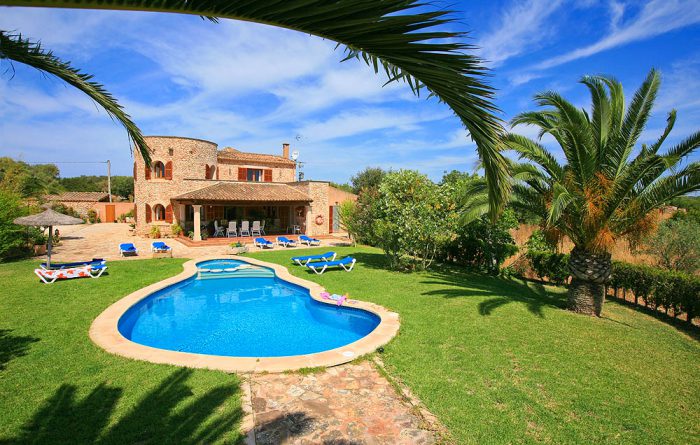 If you're part of a smaller party, planning on travelling to beautiful European destinations during quieter, off-peak times, then you might be interested in staying in a more spacious villa, that's designed for larger parties, but for a reduced rental price.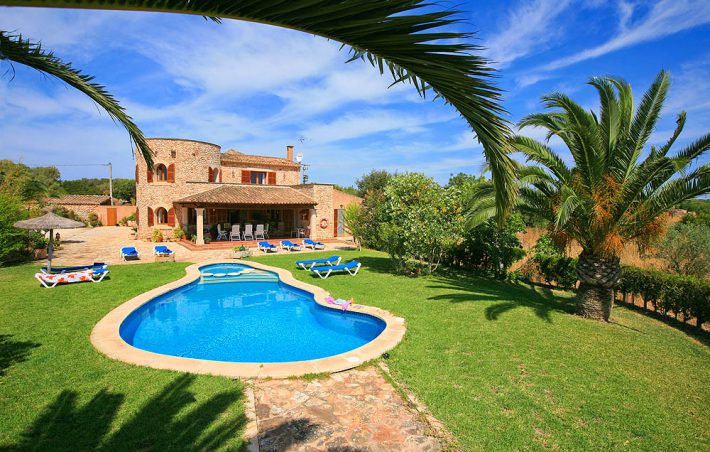 Sound interesting … ? Take a look at three great Vintage Travel villas, with exclusive access to the use of the property, swimming pool and grounds, which offer small party rates during off-peak times.
Es Rafal Nou, Santanyi, Mallorca
Small party rates are available at the grand and imposing villa known as Es Rafal Nou in Santanyi, Mallorca. This spacious five-bedroom, four-bathroom villa can sleep up to ten guests. However, for smaller parties looking to travel at less touristy times, reduced rental rates are available.
This large fully-restored farmhouse – and its extensive grounds – are surrounded by the pretty countryside this part of Mallorca is home to. The cobalt Mediterranean, and the bustling market town of Santanyi, are both just a short distance away.
Ivana, Mihanici, Croatia
Another beautiful villa that offers small party rates is Ivana, nestled in the heart of a picturesque rural landscape. This two-bedroom, two-bathroom villa sleeps between two to four guests. Ivana boasts an attractive, characterful interior, with part-exposed stone and beamed ceilings complementing the rustic landscape so commonly observed in Ivana.
Guests can enjoy wining and dining on a long, covered dining terrace, whilst looking out at the panoramic views of the flourishing Konavle Valley.
Chateau des Vignes, Carcès, Var, France
Small party rates are also available at the grand and impressive Chateau des Vignes, set within an idyllic Provencal landscape. This stunning family home has five bedrooms and six bathrooms, sleeping between ten and twelve guests.
The charming village of Carcès is just 3km from the house, where guests can pick up supplies – as well as sample the exquisite cuisine Provence is world renowned for – in the quality shops and restaurants that this thriving village is home to.