28 Sep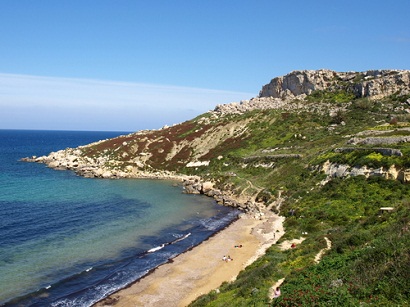 When the long, hot summer begins to give way to cooler and fresher weather and the landscapes come alive with autumnal colours, the months of September, October and November is a fabulous time to explore the island of Gozo on foot.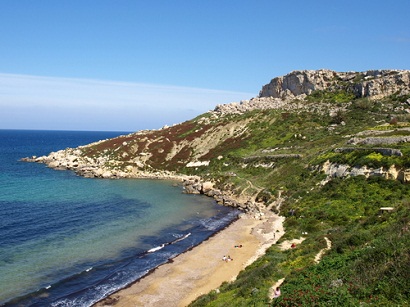 Whatever level of hiker you are, Gozo, with its vastly varied landscape, ranging from gently rolling rambling hillside paths, to jagged cliff tops, will cater for every walker's ability. We explore three great walks in Gozo.
San Raflu – San Lawrenz
At the village of San Raflu follow the country road until you reach a man-made pond known as "L-Ghadira". At the pond take the rugged path that leads to the left and to the south-western point of Gozo. You will pass a small Phoenician settlement that provides a fantastic vantage point of the Mediterranean Ocean. Follow the path through a lush and beautiful valley until you arrive at the western village of San Lawrenz.
Birbuba – Gharb
Start at the church in the charming village of Birbuba and take the road that forks to the left. Follow a winding road that will take you through an area known as San Dimitri where you will catch sight of the Ta' pinu Sancturary and Lighthouse. Follow a road that eventually becomes a footpath and leads to a beautiful valley known as Wied il-Mielah. This path will take you along a stunningly magnificent  stretch of coastline until you eventually arrive at the Ghasri valley and later the village of Ghasri. Then take a path that climbs steeply to the 19th century lighthouse. Head back towards Ta'Pinu until you finally reach the delightful village of Gharb.
Nadur – Nadur
Situated at an altitude of 170 meters, the walk from the picturesque village of Nadur is on the 'hilly' side and therefore is only suitable for walkers seeking a more strenuous walk. From the church at Nadur make your way down to the Mistra rocks where you will see the recently renovated Ta'Sopu watchtower, which was used to protect the island during the Second World War. Follow signs to Qala that will take you through many stunning fields boasting traditional windmills until you eventually arrive back in Nadur.