07 Nov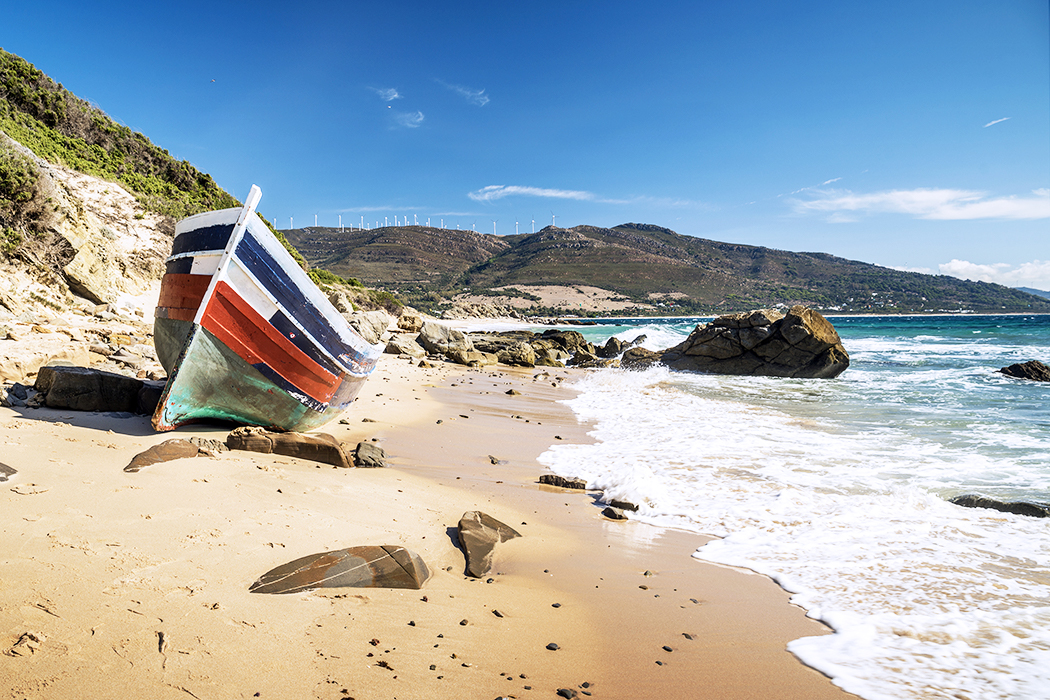 Unlike its better-known neighbour the Costa del Sol, the Costa de la Luz has always been a more guarded secret among locals and visitors looking for a relaxing experience on a beautiful beach.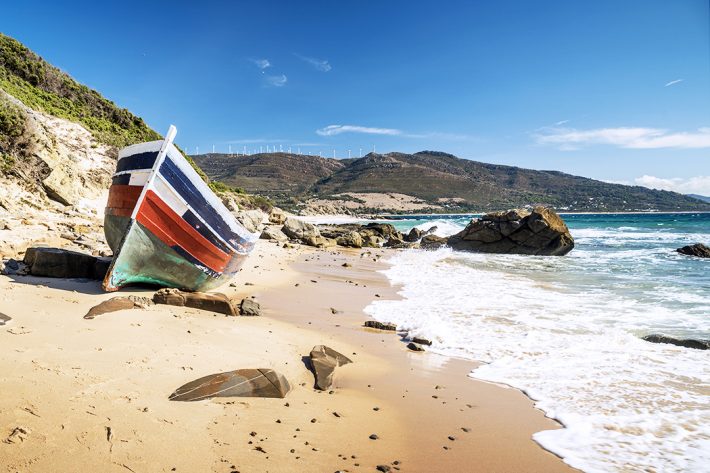 The 'Coast of Light' flanks the western shoreline of Andalusia, facing the Atlantic Ocean. With beaches comprising of fine, golden sand, many of which remain relatively unknown, the Costa de la Luz is home to some of the most attractive beaches in Spain.
If you're seeking a quieter beach scene where crystal-clear water laps soft sand, here are three hidden coves of the Costa de la Luz!
Punta Paloma
Punta Paloma is the perfect spot to head to for an exhilarating day in coastal wilderness. Located not far from the quaint village of Valdevaqueros in the municipality of Tarifa in the province of Cadiz, Punta Paloma has been described as a place of unspoiled paradise.
Lofty sand dunes rise dramatically in the air, their summits offering fantastic views of the chic and trendy town of Tarifa below and out towards the straits of Morocco.
Calas de Poniente
Calas de Poniente is a stunning little cove that's not far from the quaint coastal town of Conil de la Frontera, hailed as a "small slice of Andalusian seaside paradise."
Being surrounded by high cliff faces, this hidden cove can be accessed via some steep steps. A small stretch of golden sand is flanked by rocks and caressed by the turquoise water of the mighty Atlantic Ocean.
Playa La Bota
This unspoilt sandy beach is nestled amid a landscape of scented pine forests and sand dunes. Playa La Bota can be found between the towns of El Portil and Punta Umbria.
Free from water sports facilities and being surrounded by such a splendid natural landscape, Playa La Bota offers a more peaceful day on the beach than many of its busier neighbouring beaches.
When the tide is low, small lagoons form in the sand, adding to the beauty of the vista and providing inviting spots for children to splash around and have fun in the shallow water.