16 May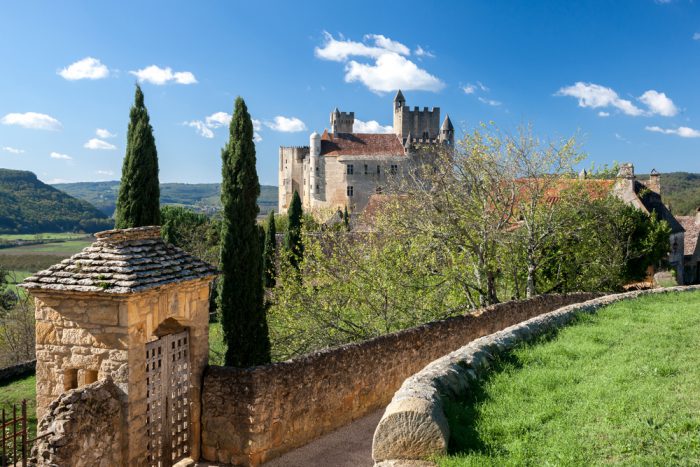 The Dordogne has no shortage of chateaux, set in wonderful landscapes of rocky bluffs, manicured gardens, riverside settings and picturesque villages.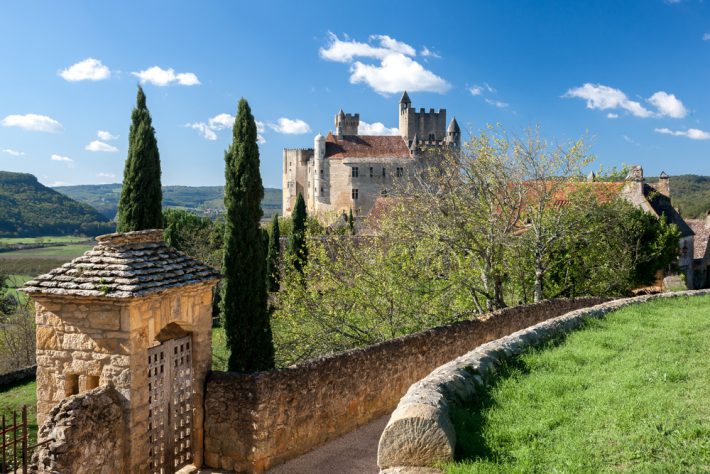 It is very easy to see why this area is so popular and one of France's leading 'must see' regions. There are so many outstanding views around every corner, great food, and some of the prettiest villages in the whole of France. This area of the country has had a very tempestuous past, it was the main battleground for the Hundred Years War between the French and English, hence the abundance of fortified castles and Chateaux. When they were not fighting the English, local barons took on each other with regularity, so these buildings needed to be safe strongholds. Let's look at three that are well worth a visit.
Château de Beynac
This Chateau is perched on a limestone cliff, 200 meters above the Dordogne River. It dates from the 12th century, and heavily fortified and strengthened many times during its turbulent history. The views over the Dordogne valley are stunning and you can imagine watching the troops of Richard the Lionheart advancing towards you across the lower lands. Take time to visit the village nestled beneath its walls. Beynac-et-Cazenac is one of the 'Les Plus Beaux Villages de France'. It is also possible to take a balloon flight over the chateau and surrounding countryside.
Château de Castelnaud
Very close to Beynac, and no doubt a long history between them, is Château de Castelnaud. It is strategically situated on the convergence of the rivers Dordogne and Céou. Inside you can see an impressive display of weapons from the medieval period, including the fearsome trebuchet catapults on the ramparts. Another 'Les Plus Beaux Villages de France' lies beneath this fortification. Castelnaud-la-Chapelle has wonderful narrow roads and honey-coloured stone houses. Another good reason to visit is that during the tourist season there are numerous demonstrations and events, including a blacksmith making weapons and cannons being fired. Children can also dress up in period costumes.
Les Chateau Milandes
Built in 1489, this Château was built for the wife of the lord of Castelnaud who did not want to live in the castle her husband had further down the river. Later, Josephine Baker the American-born French dancer, singer and actress, who helped the resistance during the war and received the prestigious Croix de Guerre, lived in this Chateau, but managed to bankrupt herself attempting to renovate the house and gardens. The Chateau often puts on falconry displays through the summer and also boasts a very agreeable restaurant.