13 Jul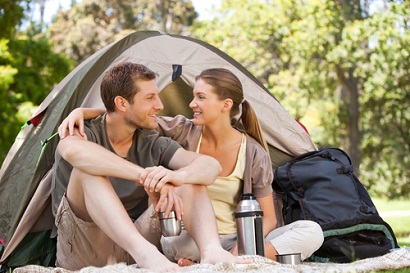 Le Marche is one of the greenest and prettiest corners of Italy, which is blessed with kilometre after kilometre of panoramic hillsides, peaceful valleys and quant and quirky villages.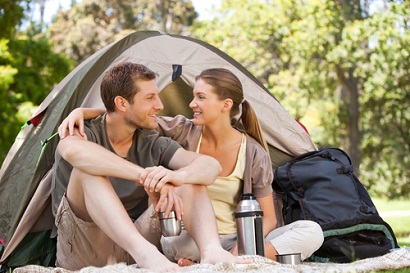 Because of its enviable natural beauty and and equally enviable climate – particularly in the summer – you are never far away from a campsite in La Marche. Here are three of the best campsites in Le Marche…
Camping Perticara
Situated between verdurous hills laden with wild and fragrant flowers and the wild ocean with sun-baked beaches, Camping Perticara offers a wealth of peace, beauty, nature and culture. Owned and run by a friendly Dutch couple, this three-star, well facilitated campsite stretches over eight hectares and comprises of 70 pitches.
The pretty and interesting village of Perticara, which is plentiful of shops, bars and restaurants, is accessible from the campsite by foot. The service, facilities, views, amenities and activities in close proximity of Camping Perticara are all justifiably worthy of a mention, and visitors to the campsite are rarely disappointed.
For more information and availability about Camping Perticara visit campingperticara.com.
Camping Girasole
Situated on the waterfront of the Costa del Mar Adriatico near to the town of Ancona, the vibrant and cheerful Camping Girasole can be found. This popular campsite consists of 60 square metre pitches and includes all the facilities associated with modern campsites, including showers, laundry services, a children's playground and a shop and restaurant. But where this campsite really excels is its large terrace that overlooks the sea, for evenings dedicated to discos, shows, theatre, cinema and music. There is also a Mini Club held at Camping Girasole that is organised by professional entertainment personnel, which can entertain the kids with shows, activities and sports events.
In fact, so well equipped and entertaining is this campsite for all the family that you won't need to leave the Camping Girasole during your stay there. For more information visit campinggirasole.it.
Camping and Club Internazionale
Known as the 'last oasis in the centre of the Adriatic Coast', this four star campsite is located amongst a warren of pine, oak, beech and oleander trees. Amongst this natural beauty lies a feast of modern features and facilities, including a swimming pool, pizzeria, snack bar, news vendor, cyber café, video games room, fruit and vegetable market and tobacconist.
Camping and Club Internazionale is not given its four stars for no reason and one of the many features that gives the campsite that ;extra edge' is the walking excursions the campsite puts on that provides visitors with walks across this breath-taking area with an official Conero Nature Reserve guide, for no extra cost.
For more information about Camping and Club Internazionale in Le Marche visit campinginternazionale.com.
If you don't fancy 'roughing it', but want all the delights of Le Marche, why not consider Casale Urbania? This luxury 4 bedroom villa in Le Marche is perched on a hillside and offers stunning 360° views of the Metauro valley below.