04 Dec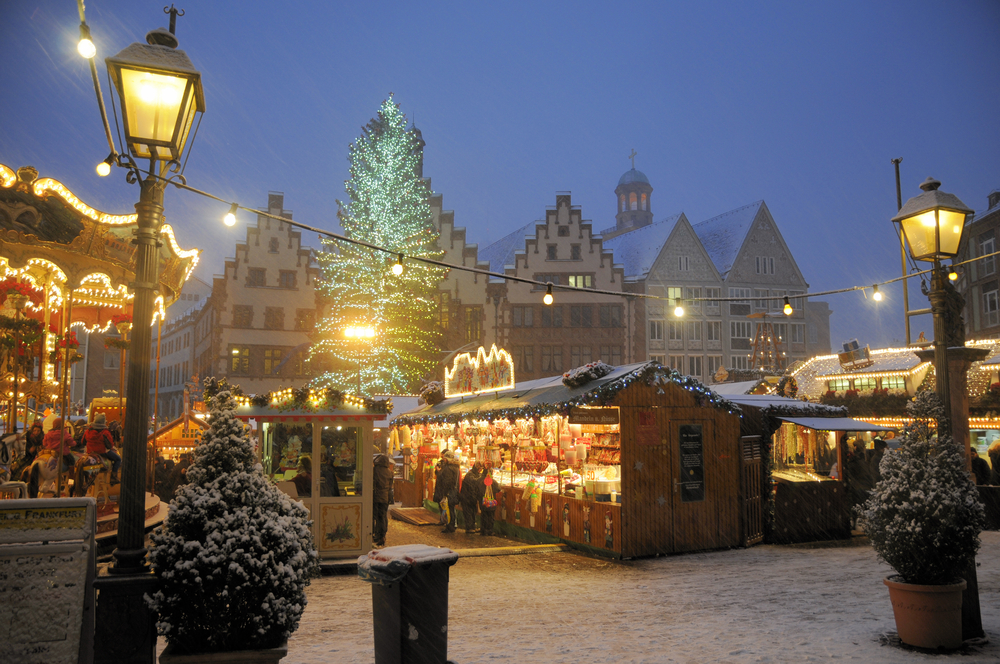 From cherry-picking quirky handmade gifts to warming your tummy with a delicious cup of mulled wine accompanied with a bag of roasted chestnuts, there is nothing quite like a Christmas market to get us in the mood for the festive season.
Europeans are literally spoilt for choice when it comes a deciding which special and magical Christmas market to visit, enjoy and spend some pennies.
If you are deliberating venturing outside of the UK and onto the continent for your festive market fix this year then take a look at three incredible Christmas markets on the continent which promise to provide a truly memorable experience.
Fira de Santa Llucia, Barcelona
Barcelona never lets us down in terms of grandeur and originality and its Christmas market is no exception. The Fira de Santa Llucia dates back to 1786. Over the ensuing centuries, the market has gradually expanded and now comprises of more than 300 stalls.
Mistletoe, fairy lights, Christmas trees and poinsettias line the narrow alleyways between the stalls, where all kinds of intricately handcrafted items await throngs of delightful festive shoppers.
Jubilent children go especially wild over a huge 'caga tio', a smiling log which poops presents out of its derriere – the mind boggles!
This fabulous market is much more than a merely place to do some last-minute Christmas shopping. Parades and exhibitions augment the atmosphere, as does the highly popular Nativity contest.
Fira de Santa Llucia is held in the Plaza de la Seu and the Avendida de la Catedral from 25 November until 23 December.
Dubrovnik Christmas Fair
Each year Croatia's vibrant city of Dubrovnik holds a Christmas Fair. This magical festive market takes place in the Sponza Palace, which is home to the city's historical archives that date back to the 11th century.
Stalls selling anything from locally-made food and drink to traditional Croatian arts and crafts set up within the Palace's walls.
What's great about the Dubrovnik Christmas Fair is that unlike many other European Christmas markets, the fair stays open until the 12th day of Christmas on January 6th.
Nice Christmas Market
If you fancy jetting into Nice for a spot of Xmas shopping, then you'll be pleased to know a market will be in full swing between December 1 and January 2.
Asides hordes of handcrafted delights, entertainment, exquisite food and exceptionally good wine will be exuding out of the many Christmas chalets erected to house the fun and self-indulgence.
There's even a champagne and oyster bar – well it is the French Riviera after all!