04 Apr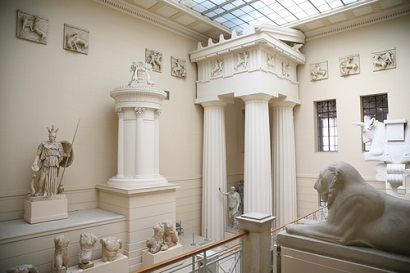 Three majestically mesmerising museums in Umbria.
The Italian region of Umbria is home to a large number of unique and interesting museums, with even the smallest and least well-known being most definitely worthy of a visit. With such a vast choice of intriguing, surprising and highly enlightening museums on offer, knowing which one to head to during your Umbrian holiday is an onerous choice.
To help you decide, we've highlighted three of the best museums in Umbria.
Museo della Porziuncola, Assisi
Set with the walls of the Museo della Porziuncola, are many rare and important works of art including the Crucifix of Giunta Pisano (1236). This fascinating museum, with an emblem that states "Where Art tells the Story of Faith", was founded in the 1920s.
Its exhibits are set out in chronological order, with the first section of the museum be dedicated to the Church of Porziuncola and the second half devoted to the Basilica of Galeazzo Alessi.
Museo Burri, Citta di Castello, Perugia
This mesmerising museum is set within twelve great barns, which were once used for growing tobacco before they were transformed into an enormous art studio by Alberto Burri, the Italian abstract painter and sculptor. All of its 12 rooms boast a noble Gothic hall of 'majestic proportions', the result of a painstakingly meticulous restoration project in 2000 to restore the rooms to their original character.
There are literally thousands of ancient artefacts and treasured art work on display at Museo Burri, and if you are a history and art enthusiast, a visit is imperative.
Museo Civico, Portica
Not only is the Museo Civico home to hordes of Etruscan-Roman objects, but visitors can access the ruins of the Roman Forum, the foundations of an aedicule which contains ancient statues of Pollux and Castor, and the foundations of the Temple of Minerva, via a corridor in the museum – Definitely not your average museum and most certainly worthy of a visit!
That's three of the best museums in Umbria, how about a look at the very best villas in Umbria?