16 Jul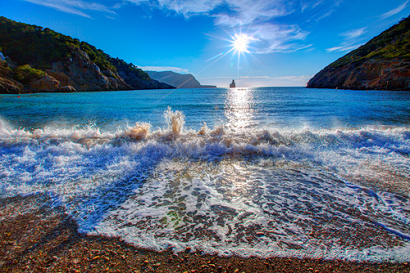 Ibiza might be globally-renowned for being an island of 24 hour parties, hangovers and sun-drenched beaches. There is however a much more artistic side to Ibiza.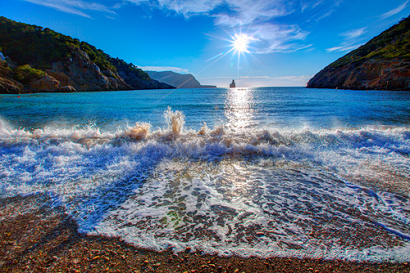 If your forthcoming trip to the popular Spanish island comes with aspirations to be artistically-inspired, you're heading to the right destination.
The island is simply awash with galleries and you never have to travel too far before you stumble upon an intriguingly unique art gallery. Take a look at three of the most inspiring art galleries in Ibiza.
P l Art Ibiza
Inspired by the fact there is so much more to Ibiza than clubbing and tequila, P l Art Ibiza as an incredibly chic art gallery which was founded by Italian photographer Patriza.
This super cool gallery features an eclectic range of artwork of various genres created by artists from all over the world. From photography, fashion, crafts, painting and sculptures, you'll find a vibrant array of global artwork on display ay P l Art Ibiza.
This fresh and vibrant art gallery is located in Santa Eularia, Ibiza. For more information on forthcoming events and exhibitions visit the official P l Art Ibiza website.
La Galerie Elefante
When you spot bright pink elephants tantalisingly perched outside a quintessential white-washed Spanish cortijo you can't help but feel something creatively compelled lives here.
Your intuition would certainly be correct as this is the location of La Galerie Elefante.
This deliciously quirky yet utterly chic gallery features much more than just artwork. Asides the bright and playful displays of art La Galerie Elefante sells antiques, homeware, furniture and fashion.
This inspiring and quirky art gallery is located on the PM-804 not far from Santa Gertrudis de Fruitera.
B12 The Gallery
Being a lively, popular and ultra-trendy place to host exhibitions, workshops, fashion shows, art events, there's always something going on at B12 The Gallery.
If you fancy some fashion, art or cultural inspiration during your visit to Ibiza then the creative hub of B12 The Gallery is certainly the place to head to.
Likewise if you are planning a creative event on Ibiza and need a venue to host it, get in touch with B12 The Gallery.
This stylish creative venue is located on Calle Antonio Planells Ferrer.