20 Mar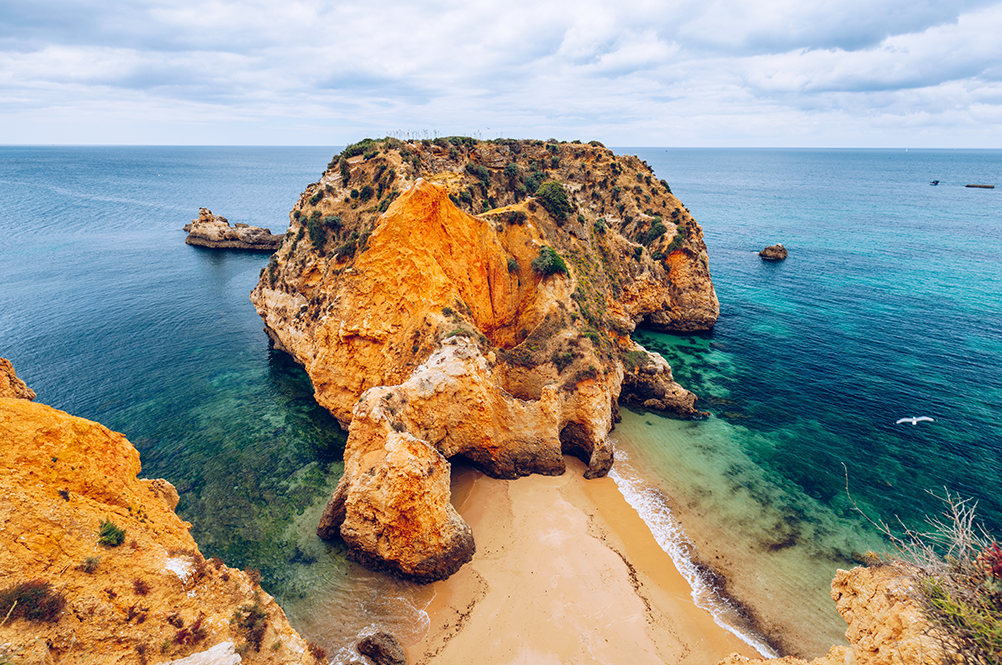 The sun-drenched region of the Algarve in southern Portugal is home to some of the finest beaches in Europe, where the wild and exhilarating contrast to the gentle and sedate, providing a beach for everyone.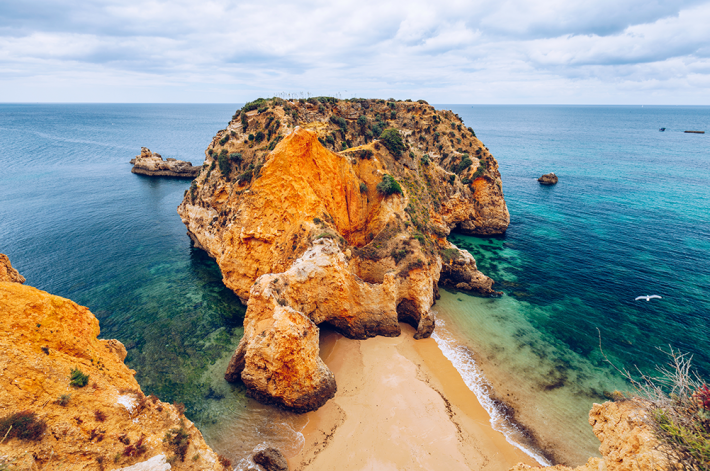 Being well-facilitated and blessed with golden sands, it's not uncommon for the beaches on the Algarve to be busy during the height of the summer. Though for visitors that crave to relax on a more tranquil beach with less people, there are quieter places to lay down the towel for the day and enjoy watching the waves of the Atlantic caress the golden sand.

Take a look at the following quiet coves on the Algarve.

Praia João de Arens
Praia João de Arens is a hidden gem that lies between the towns of Alvor and Potimao.This pretty little cove is sat at the base of a rock. The name of the cove is believed to have derived from the name of a shepherd that used to live in the area. The sand here is separated into two by imposed cliffs, which have formed a cave with a striking stone arch. The water at Praia João de Arens is beautifully translucent, the perfect place to bathe without the crowds.

Praia da Corredoura
Praia da Corredoura is another cove on the Algarve that's off the beaten track and void of throngs of tourists. Being surrounded by steep cliff faces, the cove is only accessible by sea. A hole in one of the cliffs forms what's known as the Benagil cave, where visitors to the beach can wander in and enjoy the shade and relative cool from the sun while gazing at the azure sky above.

Praia do Barranquinho
Praia do Barranquinho is a beautiful cove located in the municipality of Lagoa. This large inlet of sand is flanked with cliffs carpeted in pine trees and is perfect for those seeking a quiet day on the beach amid some spectacular natural scenery.