03 Nov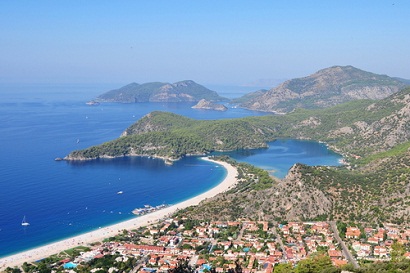 Three reasons to visit the Lycian Coast and make it your 2012 holiday destination.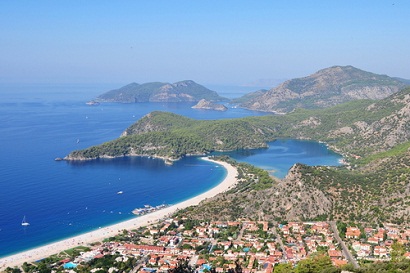 Turkey's Lycian Coast boasts a diverse range of ancient villages, a stunning coastline with sheltered bays, and jagged mountains flanked by fertile forests and dramatically rising 2000 metres above rocky headlands.
Although despite its natural beauty, the Lycian Coast remains one of Turkey's less developed stretches of coastline. With the onset of the cooler weather and the nights becoming considerably darker, autumn is a good time to start daydreaming about our holiday next year.
With such diverse natural beauty, delicious Turkish cuisine, year-round warm climate and more than reasonable prices, why not make Turkey's Lycian Coast a contender for your 2012 holiday?
Take a look at three reasons to visit the Lycian Coast, this truly unspoilt stretch of coast
Paragliding
For the more adventurous of travellers, the Lycian Coast offers a wide range of white-knuckle, blood-pumping activities not for the faint hearted. The cobalt and cloudless skies that the Lycian Coast is usually blessed with are often accompanied with the gentle whirl of a paraglider gliding by. There are two paragliding centres on the Lycian coast, one in Oludeniz near Fethiye and one in Kas. Both sites offer courses, mountain transfers, as well as tandem paragliding above the most incredible of scenery.
Saklikent (Hidden City) Gorge
The Saklikent Gorge is the second largest gorge in Europe, which, being 20 kilometres long is the deepest gorge in Turkey. Only four kilometres of the gorge is walkable, but what is spectacular walk it is. Bars and restaurants are sporadically perched upon the gorge's sculptured walls, providing a sensational place to enjoy a refreshing drink and take in the dramatic scenery.
Jeep Safari
Another exhilarating way to discover the Lycian Coast is by embarking on a Jeep safari. These Jeep Safari tours begin at Fethiye and take guests on a ride to remember through many of the Lycian Coast's most memorable towns, sites and restaurants. The Jeep Safari's include a stop off the mud baths of Dalyan, the Saklikent Gorge and the sensational Yakapark Restaurant.