25 Sep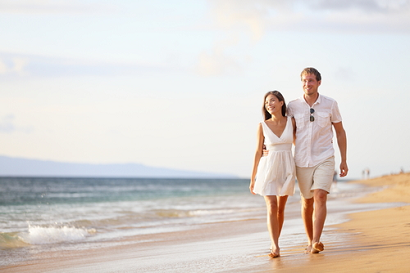 If you are seeking a romantic trip away, then the island of Ibiza and its heavenly sunsets beckon. From walking hand in hand across the sun-drenching beaches, to watching the sun descend behind the jagged sierras, Ibiza can justifiably be described as being a couple's paradise.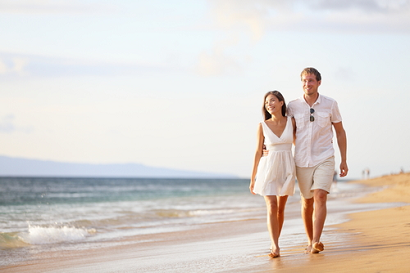 Of course your romantic getaway to the legendary Balearic Island will include plenty of wining and dining out. Once again, for romantic meals out, Ibiza is rivalled by little where else.
Take a look at the following three top romantic restaurants on Ibiza.
Sa Punta
With awe-inspiring views of the ocean lapping the shores of Ibiza Town and its stunning marina, Sa Punta certainly boasts a prime position. This cosmopolitan eatery radiates style and sophistication and, as a consequence, is popular amongst well-heeled residents of the island and visitors wanting to splash some cash.
Located in Talamanca, Sa Punta provides a wide variety of dishes from around the world, therefore finding something to cater for a diverse range of tastes shouldn't be too difficult. With views and an ambience this sophisticated, if you're looking for a romantic meal for two, Sa Punta certainly won't disappoint.
El Chiringuito Restaurant
For a true taste of Mediterranean and Spanish cuisine that includes all the traditional dishes such as paella, patatas bravas and patata a lo pobre, cooked to an exceedingly high standard, take a trip to El Chiringuito Restaurant in San Antonio. Here you and your loved one will share a memorable meal on a terrace shaded by trees overlooking the charming bay of Cala Gracioneta.
Not so long ago this now favourably renowned restaurant was a tiny beach bar, serving coffee and a cold beer if you were lucky. El Chiringuito rapidly extended and progressed and is now a favourite haunt for VIP events, weddings and, of course, those wanting to quietly sip on a cocktail while watching the diamonds dance on the ocean's surface.
Chimichurri Restaurant
If you and your partner fancy some German sausages or Argentinean meat while on holiday on Ibiza, the Chimichurri is the place to go. This friendly establishment is located in San Jose and is legendary for its meats, gigantic sausages and vast range of beers from around the world. A stunning garden terrace means that lovers and dine on the tastiest of food in the most romantic of surroundings.