28 Oct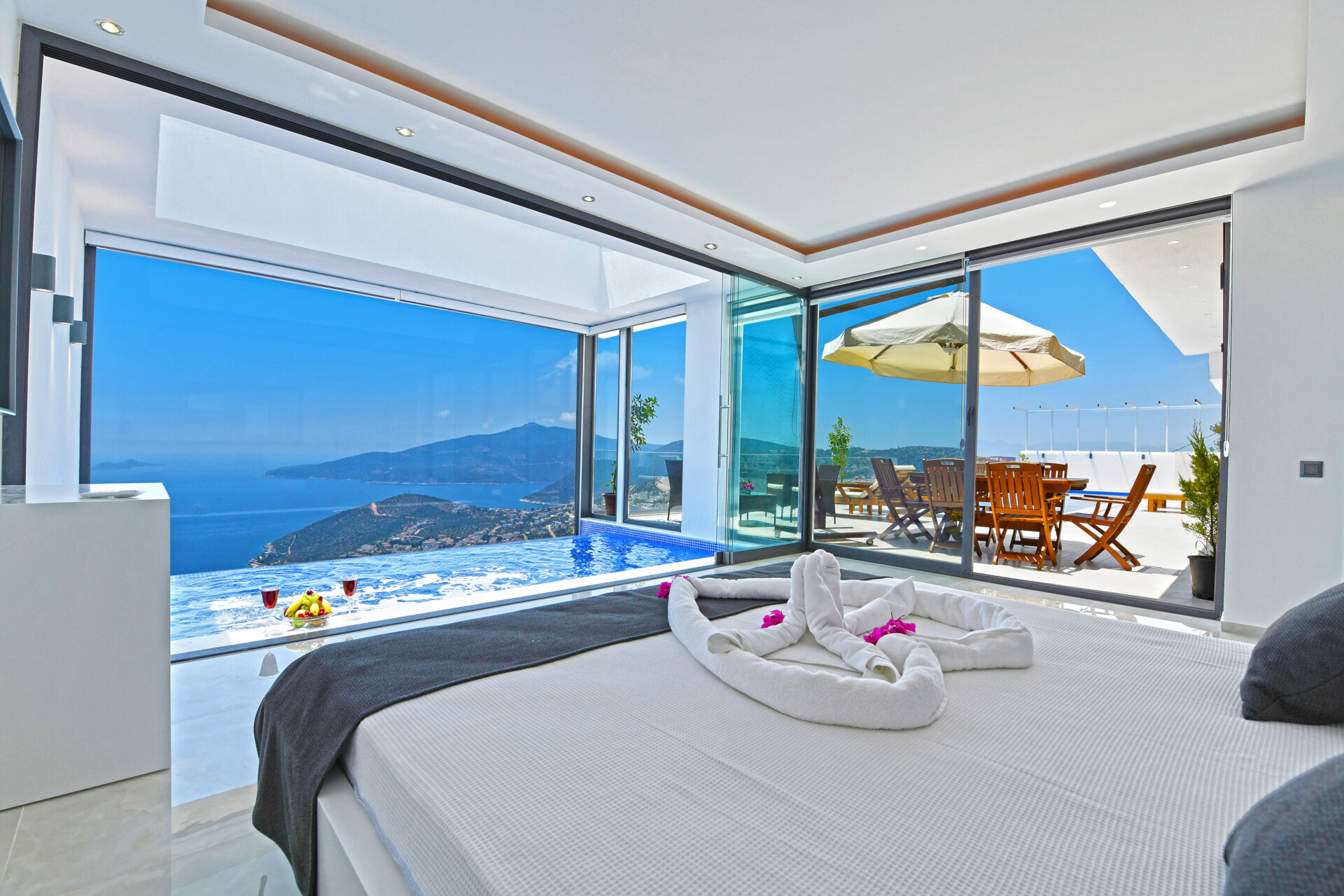 Turkey's upmarket yet traditional Lycian Coast that's blessed with immense natural beauty, is the perfect place to visit if you're craving a tranquil holiday destination where you can experience authentic Turkish culture.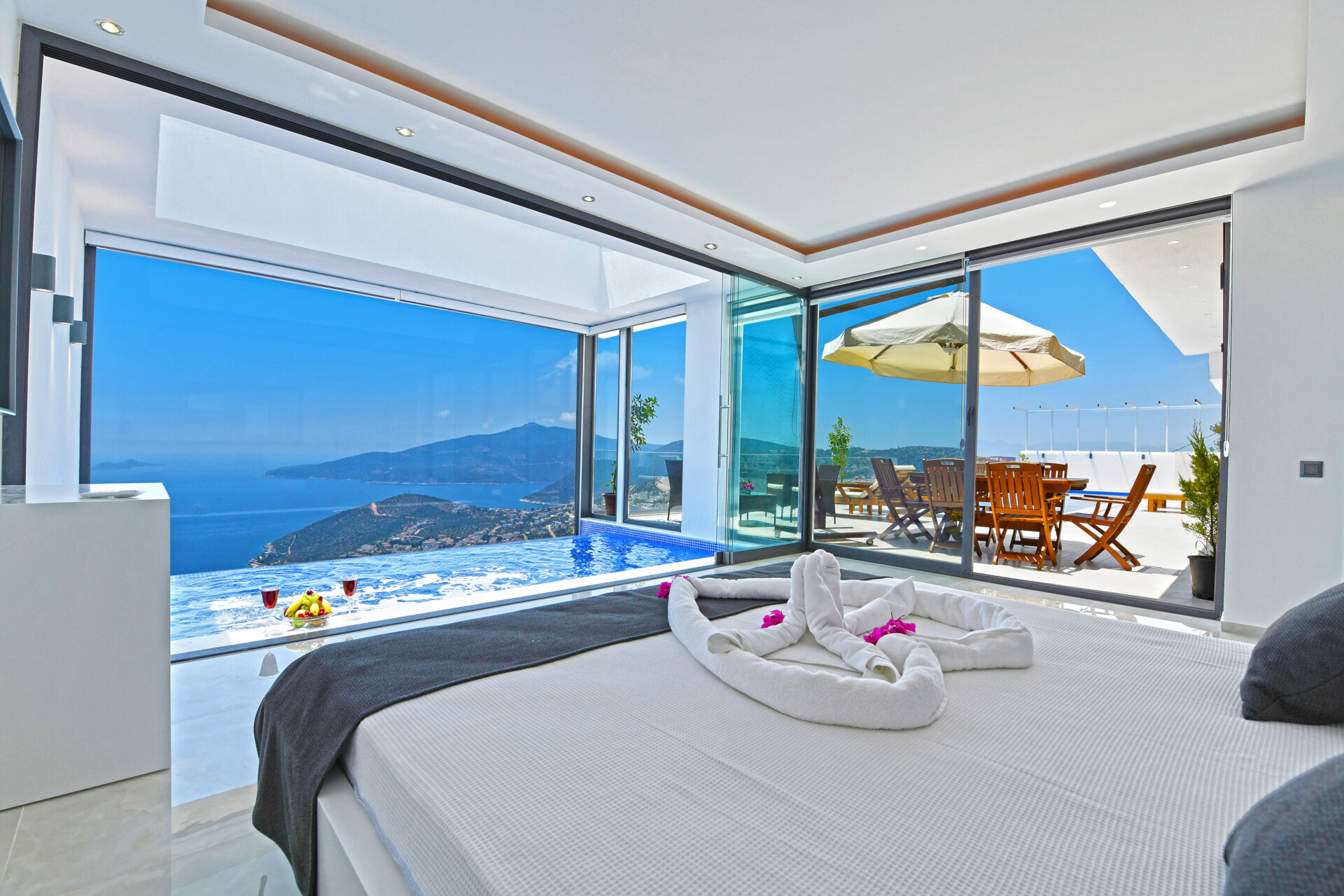 If you're looking for a top-quality, stylish and comfortable villa with a private swimming pool to do this swish corner of Turkey the justice it deserves, take a look at the following three super stylish modern Vintage Travel villas on the Lycian Coast.
Lebam, Kalkan
Lebam is a super stylish two-bedroom apartment that's just a five-minute drive from the vibrant bars, restaurants, shops and streets of the beguiling and upmarket harbour town of Kalkan.
With two double bedrooms and two bathrooms, Lebam can sleep four guests. There's plenty to do in this modern apartment, including relaxing in the sauna, having fun in the games room or enjoying bathing in the private pool with a 'water resistance' swimming option to give swimmers a greater workout.
Notoc, Kalkan
Another delightfully modern and ultra-comfortable villa on the Lycian Coast goes by the name of Notoc. This contemporary villa is one of two identical adjacent properties which overlook the Kalamar Bay, boasting heavenly views from an infinity pool.
Asides drinking up the stunning views from the infinity pool, guests can enjoy swimming in an indoor pool and using the sauna and hammam. Notoc can sleep four guests who can enjoy the convenience of being just 500 metres from a restaurant and just a short drive to the old port of Kalkan.
Sari, Kalkan
If you're looking to sample the good life in one of the most desirable corners of Turkey, then look no further than Sari.
This ultra-modern villa can sleep four guests who can benefit from a wealth of fantastic facilities, including an indoor pool, an outdoor pool with an infinity edge, a jacuzzi, an outdoor dining terrace with barbecue, not to mention simply breath-taking views that can be enjoyed to the maximum from the infinity-edge pool.
Sari is just 2.3km from the picturesque old port of Kalkan.