03 Jan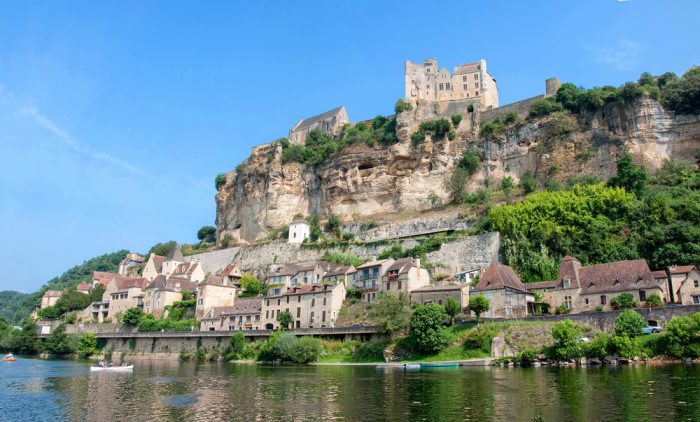 The Dordogne is scattered with beautiful villages, where antiquated traditions are still very much part of life and time seems to eternally stand still. With so many picture-perfect villages which cling onto their rural French charm, where do you begin if you want to experience tranquil and authentic village life in the Dordogne?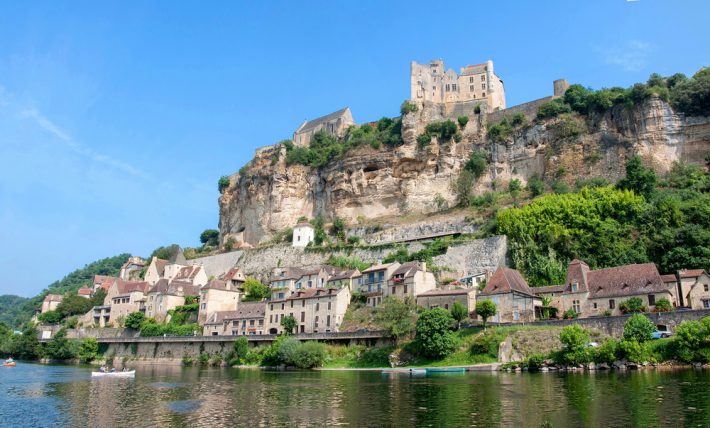 To give you some assistance, take a look at the following three timeless villages of this enchanting region of France.
Domme
Perched upon a cliff is the bastide village of Domme. This historical village was founded in 1283. To enter its tranquil network of streets lined with stone houses, which lead to a pretty village square, you must walk through a double-towered entrance gate.
Domme lies on the banks of the River Dordogne and, needless to say, the views from this picturesque French town, are beautiful.
Beynac-et-Cazenac
Beynac-et-Cazenac's cluster of yellow-tinted houses and buildings almost blend into the cliff face behind them. This exceptionally pretty village that is built into the cliffs above the River Dordogne has justifiably been awarded with a Plus Beau Village – Beautiful Village – status.
Beynac-et-Cazenac's cobbled streets lead to a castle that overlooks the village, where many a bloody battle took place during the Middle Ages. This imposing castle is one of the best-preserved in the whole of the Dordogne and enjoys fabulous views of the mighty River Dordogne snaking its way down the verdant valley.
Saint-Cyprien
Time also seems to stand still in Saint-Cyprien, which again is built into rock faces and overlook a flourishing valley bordered by the Dordogne River. Medieval narrow streets wind around the village, and the higher you travel, the more stunning the view of the valley below becomes.
This inherently sleepy village comes to life on a Saturday when the weekly market is held, where you can experience life in Saint-Cyprien at its liveliest!