29 Apr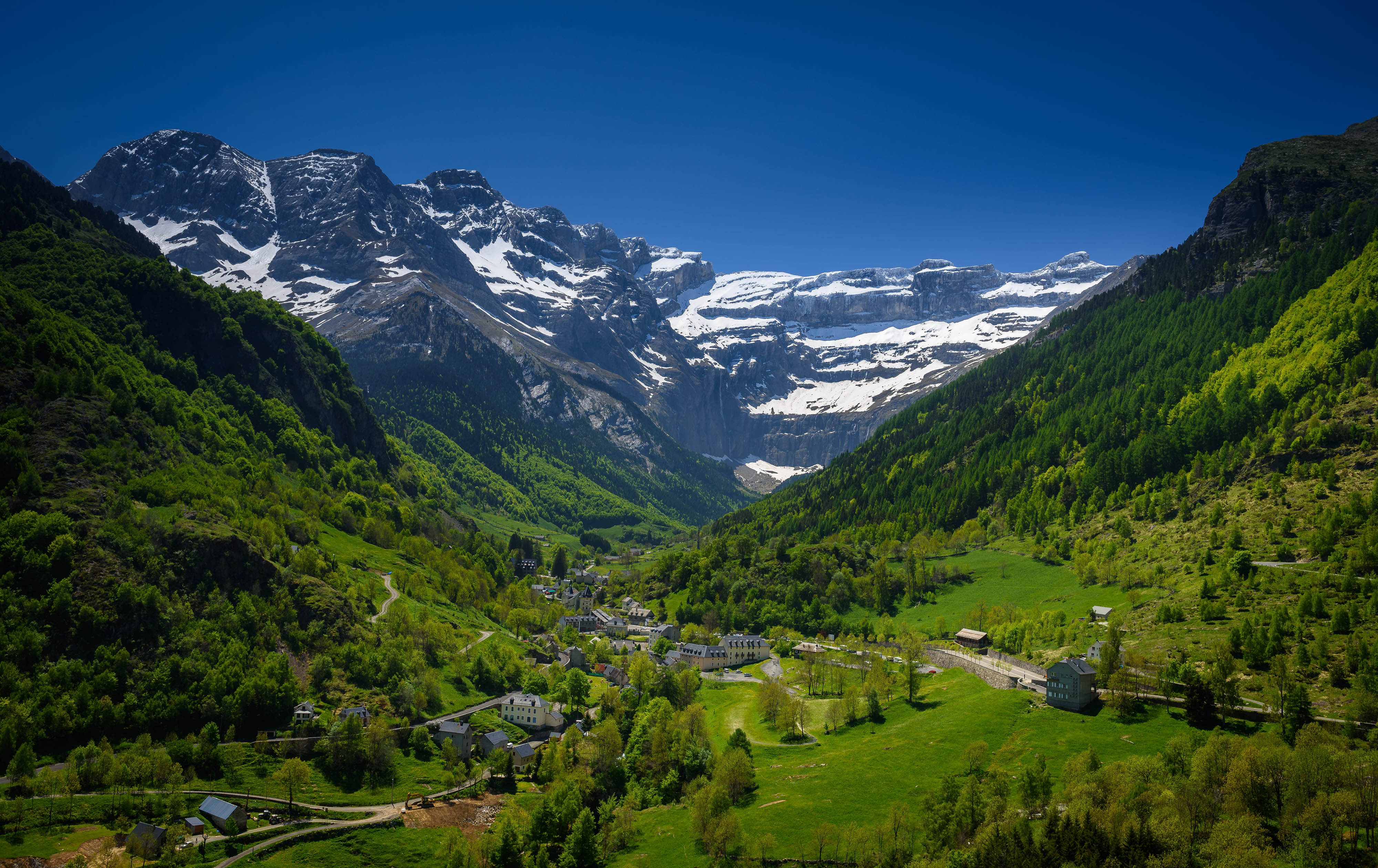 Stretching for more than 430km and reaching an elevation of 3,400m, it's safe to say the Pyrénées is a mighty mountain range that separates the Iberian Peninsula with the rest of Europe.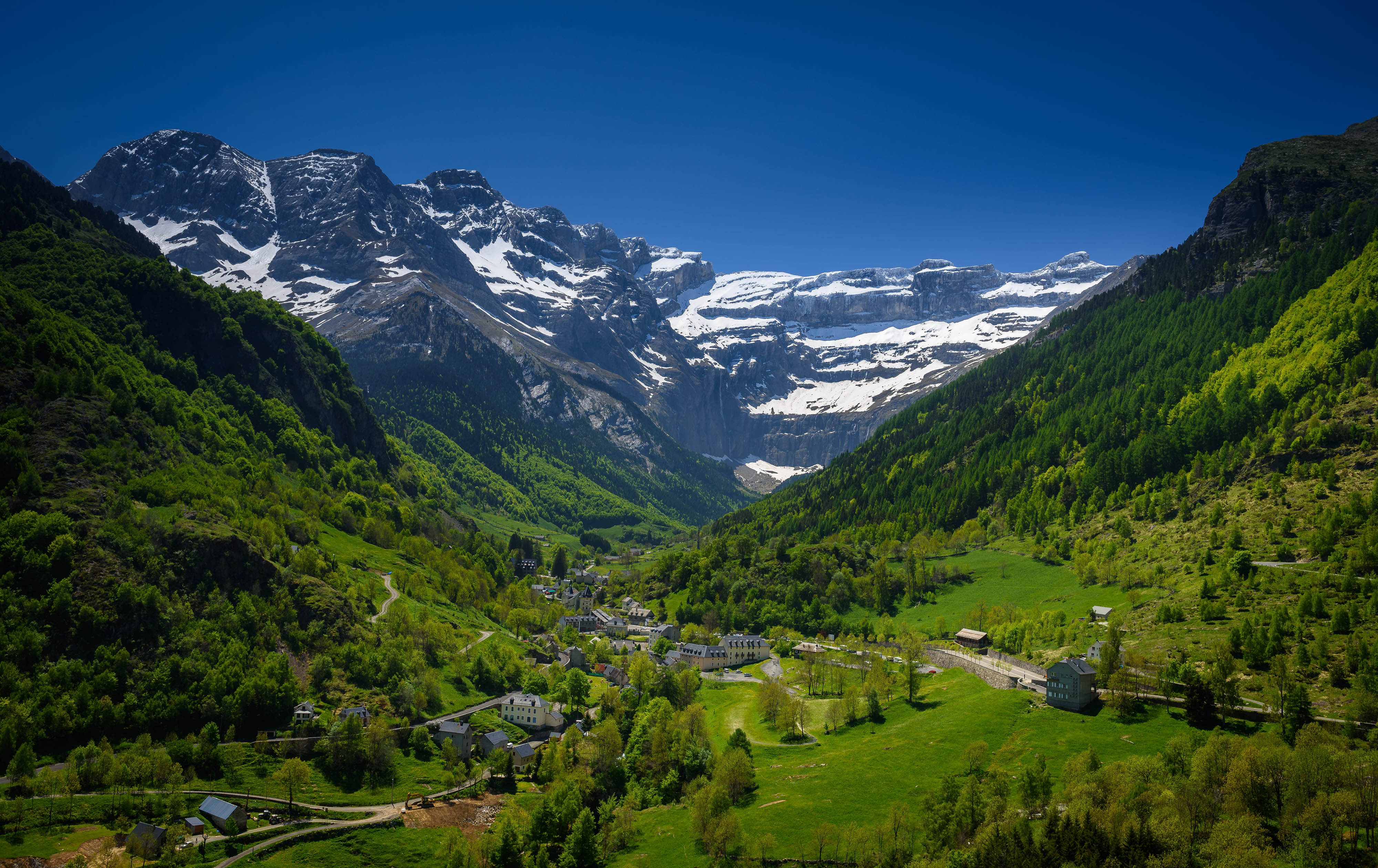 Hiking trails snake through the entire length of this iconic mountain range, through national parks, scared pilgrimage sites, ski resorts, green valleys, forested mountains and Andorra, a tiny sovereign state in the heart of the mountains.
Every inch of the Pyrénées is worth exploring in both the high-altitude region known as the Hautes-Pyrénées, where many of the ski resorts can be found, and the Pyrénées-Bernaisas region, carpeted in vineyard-covered hills and picturesque villages and castles.
Here's three exceptionally striking landmarks of the Pyrénées.
Cirque de Gavarnie
The Cirque de Gavarnie is a truly spectacular sight in the heart of Pyrénées. This circular ring of mountain granite walls surround a verdant valley. These spectacular walls were formed by the erosion of glaciers millions of years ago.
A rushing stream descends the valley, interspersed with a series of waterfalls, one of which, the Grande Casade, is the highest waterfall in Europe, standing at 422m tall.
The Cirque de Gavarnie is part of the Parc National des Pyrénées and can be reached along a walking trail from Gavarnie village.
Grotte du Mas d'Azil
Another striking site that lies in the heart of the domineering Pyrénées is the Grotte du Mas d'Azil. This prehistoric cave is carved within the limestone mountains at an elevation of 310m. Running through this vast 50km-wide cave is the Ariège River.
A road runs through the cave and it's possible to drive right the way through it. Prehistoric drawings have been found in the cave. Guided tours are available involving geological presentations of the different galleries.
Cauterets
Cauterets is a pretty alpine village nestled in the peaks of the Hautes-Pyrénées. One focal point of Cauterets is its thermal spa known as the Bains du Rocher.
During the winter, this alpine village is a popular skiing destination whilst in the summer it is attracts hikers and those with a passion for outdoor activities, being the perfect base to explore the stunning Parc National des Pyrénées.