24 Oct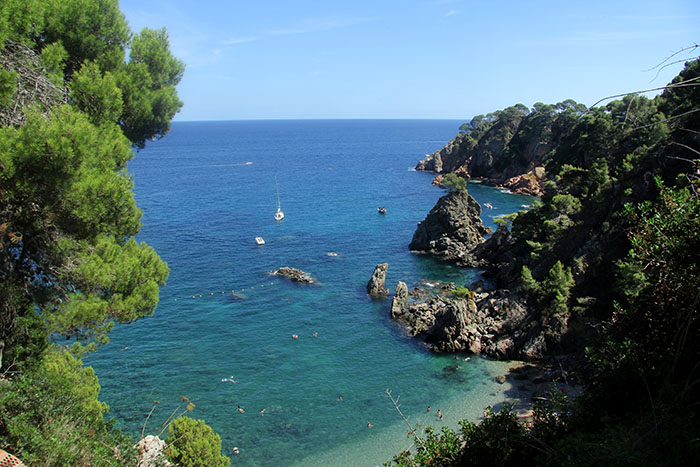 Spain's beautiful 'Costa Brava' – aka 'Brave Coast' – wasn't given its name without reason. This exhilarating and incredibly beautiful coastline of Catalunya in North-East Spain, stretches for almost 300 kilometres, scattered with an invigorating mix of wide sandy bays, quirky coves backed with high cliffs and densely-populated pine forests, lively, vibrant towns and traditional fishing villages.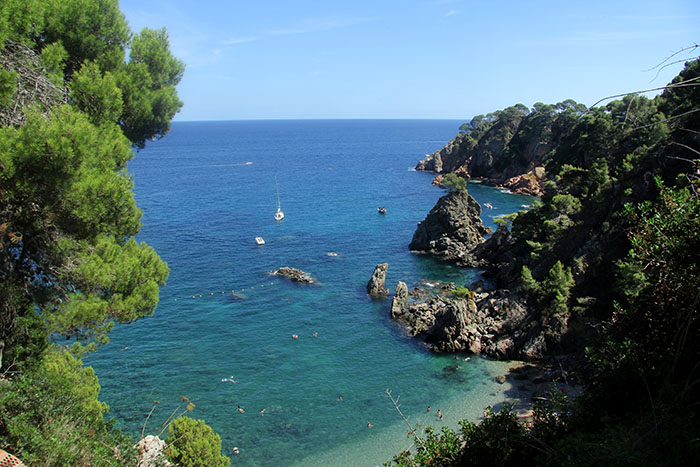 Being home to such a varied choice of beaches, bays and coves, flanked by immense natural beauty, choosing a spot to lie your towel down for the day on the Costa Brava is difficult.
To help you make this arduous decision, here are three unmissable beaches on Spain's ultra-desirable and breathtakingly beautiful 'Brave Coast.'
Platja de Treumal, La Selva
This 400-metre beach of soft sand is located at the foot of the protected area known as Pinya de Rosa. This beautiful beach is regularly cited as one of the best beaches on the Costa Brava.
Platja de Treumal is just a five-minute drive from the lively town of Blanes to the north of Catalunya, known as the 'Gateway to the Costa Brava.' Whilst this beautiful beach that protrudes from thickets of flourishing woodland, can get busy during the height of summer, for much of the year it provides a tranquil spot to enjoy the cobalt water of the Mediterranean sparkling under the sun.
El Golfet Beach, Calella de Palafrugell
This little gem of a cove is known as El Golfet and can be found hidden amongst the sweet-smelling pine forests at the southern end of the upmarket yet traditional fishing village of Calella de Palafrugell.
El Golfet is the last cove on the coastal path that leads from the chic but authentically Spanish village of Llafranc to Calella de Palafrugell, which passes a number of beautiful beaches and coves bordered by pines tree-laden cliffs that tumble to the water's edge.
This quiet little cove is an idyllic place for taking in the unrivalled beauty of this part of Spain.
Platja de Castel, Baix Emporda
Another attractive beach on Spain's Costa Brava that has managed to avoid the pitfalls of mass development is Platja de Castel. The beach has maintained its beauty thanks to efforts by the locals to save the land around the beach from developers.
Being sheltered from the wind, Platja de Castel is a good choice of beach during the colder months of autumn and winter, as when the sun is shining you can still enjoy a day on the sand, without any crowds and without the wind.